Hansen: We have not yet begun to fight!


SEATTLE -- Plans to bring the Sonics back to Seattle hit a major roadblock Monday when the NBA's Relocation Committee unanimously recommended an NBA team stay in Sacramento.

But Chris Hansen vows to continue his fight to bring the Kings to the Emerald City.

"While we are disappointed with the relocation committee's recommendation, we just wanted to let you all know that we remain fully committed to seeing this transaction through," Hansen said.

The seven-member NBA relocation committee recommended Monday not to move the Kings to Seattle. The panel, made up of team owners, previously moved the Sonics to Oklahoma City.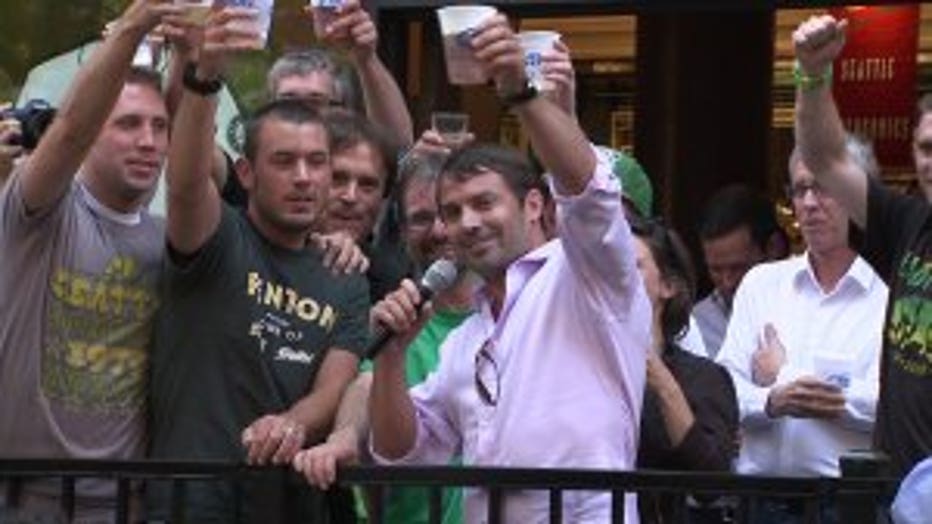 Hansen currently has a binding transaction in place with the Kings' owners to purchase the team despite the committees recommendation including a $30 million non-refundable deposit. He also has a five-year memorandum of understanding with Seattle and King County on the recent arena plan.