Handy holiday tips to keep your Thanksgiving safe
SEATTLE -- When you think of Thanksgiving, safety is probably not your first thought. However, you may want to keep it in mind this holiday.

The National Fire Protection Association (NFPA) says with kids in and out of the kitchen and activity with friends and family, safety in the kitchen is important. The organization put together a handy Thanksgiving Safety infographic listing dos and don'ts while preparing your meal.

Some of NFPA's advice:


Check out the information below for a full list of what to do to keep safe.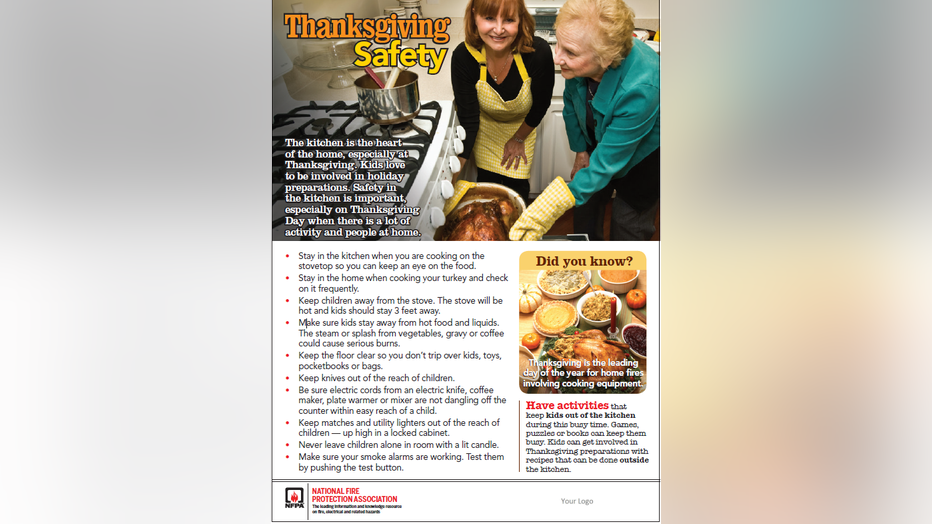 Of course, not everyone cooks their whole meal inside. A lot of people these days fry their turkeys.

This week, firefighters from around Western Washington have been demonstrating the destruction that can come if you don't take the proper precautions.




Today, the  Puget Sound Regional Fire Authority will be holding a demonstration. You can see that at Q13Fox.com later this afternoon and on Q13 News at $:00 p.m. and 5:00 p.m.

If you are planning to fry up your holiday bird, here are some tips on what to do:


Remember, grease fires can start in just seconds, so when you're deep frying a turkey, make sure to keep a close eye on it.