Halloween robbery suspect wore 'Scream' mask, police say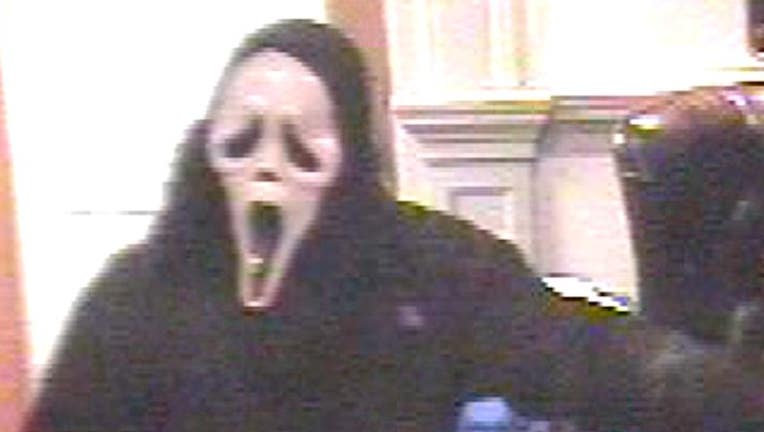 SEATTLE -- Police are looking for a man who robbed a Pioneer Square office while wearing a 'Scream' mask on Halloween night.

According to police, an employee at a business in the 600 block of 1st Avenue was taking a cigarette break around 10:30 p.m. Thursday when he felt an unseen man press an object against his back and force him back into the building. The suspect allegedly pushed him through the office space and forced him to open an office safe once inside.  Police said while the victim complied and opened the safe.

The suspect, who wore a mask styled from the movie "Scream," ripped phone cords out of the wall while the employee filled the bag with cash. Once the bag was full, the suspect attempted to zip-tie the suspect, but stopped and decided to put him in a nearby closet instead. The suspect told the victim to wait in the office for 20 minutes and fled the scene.

The victim left the closet after some time and called the police. He suffered minor bruising to his hands and arms. He was not taken to the hospital.

The suspect was a man of unknown race wearing t-shirts, blue jeans and the mask.

Police are investigating the incident. Anyone with information about the robbery is encouraged to call 911.