Hail, rain and lightning wreak havoc in area


SEQUIM -- Wild weather damaged homes, snarled traffic and dumped massive amounts of rain in just a short amount of time Friday.

In Skagit County, the area just south of Sedro-Woolley got more than 1.5 half inches of rain in a one-hour period.  Also a possible funnel cloud spun across Snohomish County late Friday evening.

Meanwhile, Sequim residents say they saw multiple flashes of lightning.

"You could hear all of a sudden a sonic boom. It was, I mean, unbelievably loud," Sequim resident Herbert Elofson said.

No one was injured but the strikes caused significant damage to two homes.

"I opened the door and looked across the street, here is this house; it is not burned, but it is smoking. It has a hole through the garage roof and the whole side of the attic it was charred," Elofson said.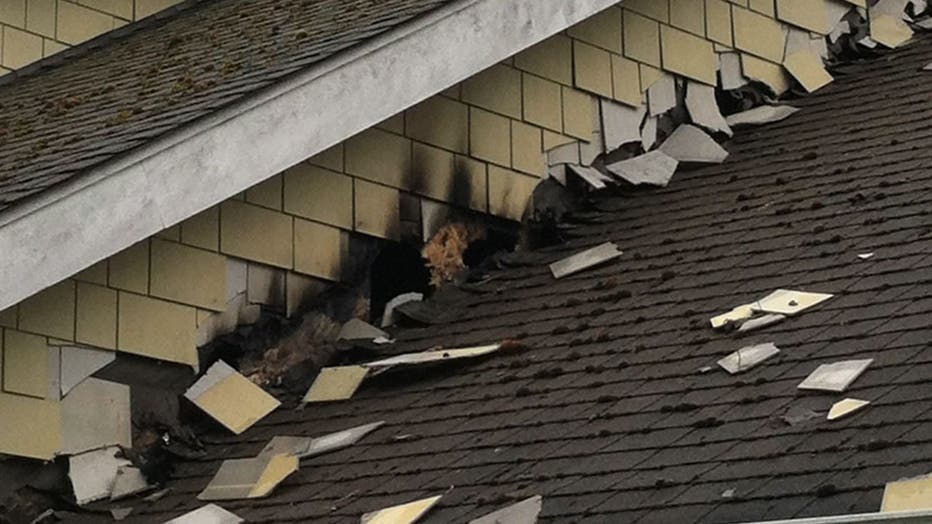 Lightning damaged this house in Sequim Friday.


In other parts of Clallam County, hail had residents capturing cell phone video as they took cover.

In Tacoma, rain slowed down an already busy evening commute. I-5 was backed up for 8 miles.

"We had some sun, then it down-poured, then it sprinkled, then it was sunny again. You never know what you are going to expect," Seattle resident Emily Perez said.

Tourists taking in the gloomy beauty at Kerry Park on Friday say the weather is volatile all across the country.

"No rain, that is the issue we have in San Francisco. We have some drought issues right now," San Francisco resident Jovencio Borneo said.

The roller-coaster weather has many wondering what's behind it.

"Is this climate change, is this something else?" Perez asked.

"Maybe it's nature's way of adjusting to all the things we are developing," Borneo sad.

Future weather models are predicting a very dry summer for Western Washington.