Gus Bradley takes Jacksonville job; Hawks hire new defensive coordinator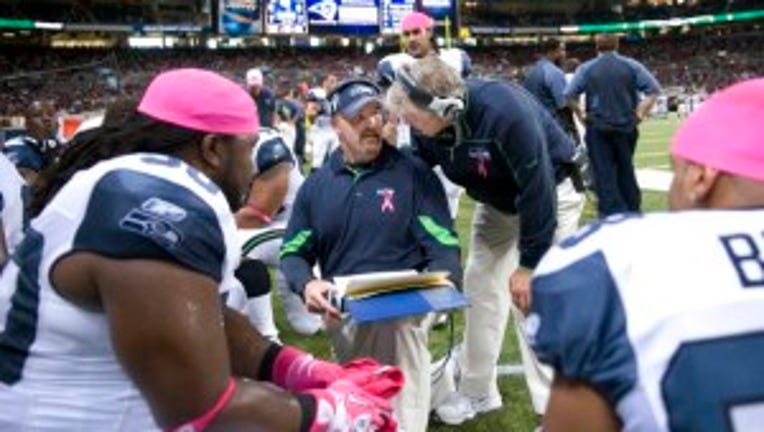 article


SEATTLE-- Well, change didn't take too long .

Less than a week after the football season ended for the Seattle Seahawks, NFL.com reported that Seahawks defensive coordinator Gus Bradley was hired Thursday as head coach of the Jacksonville Jaguars.



Shortly after the news of Bradley's leaving broke, the Seahawks announced the team would hire Dan Quinn as the new defensive coordinator. Quinn spent the past two seasons as the defensive coordinator at the University of Florida. He also was the Seahawks' defensive line coach in the 2009-2010 season, and is familiar with the team's defensive scheme.

Bradley spent four years running Seattle's defense and directed an aggressive unit that allowed an NFL-best 15.3 points per game.

Bradley was known for his energy, passion and enthusiasm. He and Quinn were the only coaches from Jim Mora's staff that were retained by Pete Carroll when he took over.

With the Quinn hire, the Seahawks should continue its dominant ways. Quinn was actually the man behind moving Red Bryant to defensive end -- an instrumental move in improving the Seahawks run defense.

Seahawks offensive coordinator Darrell Bevell apparently will remain here, as the last NFL  with a head coaching opening, the Arizona Cardinals, reportedly had hired former Indianapolis' Bruce Arians instead of Bevell, who had interviewed with the Cardinals on Wednesday.