Gus Bradley hires away Seahawks' defensive line coach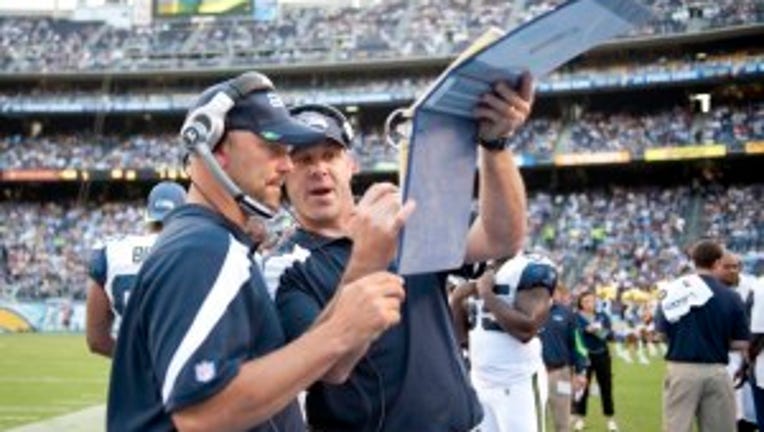 SEATTLE -- Todd Wash, the Seahawks' defensive line coach the past two seasons, was hired Monday to fill the same position on the head coach Gus Bradley's Jacksonville Jaguars' staff, it was announced.

Bradley, the Seahawks' defensive coordinator since 2009, was named the Jaguars' head coach 12 days ago.

Wash and Bradley played together at North Dakota State and later coached there in 2002 on the staff of Bob Babich, who has been hired by Bradley to be his defensive coordinator with the Jaguars.

"We always knew Gus was special," Wash told Jaguars.com. "We always said, 'If he ever got an interview...' All he had to do was get in front of somebody. With his enthusiasm and his attention to detail, he was going to do well. We always knew Gus had the capability. We just didn't know if he was going to get the opportunity. Not everybody does out of North Dakota State, so we're all three very, very fortunate.

"I know where he's (Bradley is) coming from at all times, and he also knows I have his back," Wash told Jaguars.com. "I think that's very important. Coming here from Seattle, it wasn't a situation where I had to come. I was asked to come. I owe to him any way I can possibly help him and help the Jacksonville Jaguars. It was just an easy decision for me."

That leaves new Seahawks defensive coordinator Dan Quinn with a key opening to fill.