Gun rights activist on new Tacoma law: 'A lot of flash, very little substance'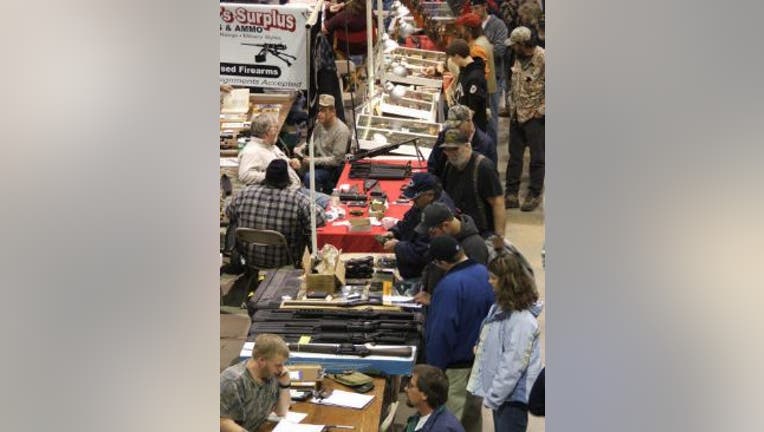 TACOMA -- On Tuesday night, the Tacoma City Council passed a resolution that will now require background checks at all gun shows on city owned and/or maintained property, closing the so-called gun show loophole.

Mayor Marilyn Strickland said the resolution stemmed from a gun show at the Tacoma Dome in late April, the first of its kind at this venue in more than 20 years where private sellers were able to sell guns on site with no buyer background check required. Most gun dealers already perform background checks.

"Background checks can help keep guns out of the hands of people who shouldn't have them and, as a city, we try very hard to keep our community safe and this is one of the ways we can make that happen," said Strickland.

Gun rights advocates say they don't plan to fight the resolution because the state Supreme Court ruled on a case out of Sequim in 2006 that a city can pass a resolution like this only if it applies to city-owned property. But that doesn't mean they think it's a good idea.

"It's a lot of flash, very little substance," said Dave Workman with the Citizens Committee for the Right to Keep and Bear Arms. "I don't think it's going to result in one prevented crime and it's going to inconvenience many people who go to a gun show."



Workman says it will now take longer and be more expensive to buy a weapon. Workman says a typical background check can cost about $50, and he estimates buyers will have to have guns shipped to them and wait at least 7-10 days.

The owner of Mary's Pistols in Tacoma feels the new rules aren't fair.

"What it will hurt are the people who want to put on gun shows. They will shy away from having to do it because it's more restrictions they have to follow and it's something that's not restricted at the state level so why should it be restricted at the city level?" asked Mary Davies.

Some feel criminals will get their hands on weapons elsewhere, but the mayor disagrees.

"I can respect that opinion but the fact is we don't know where people get illegal guns, so a gun can be purchased at a show and then change hands three to four times after it leaves a show. We really don't know where a gun comes from, so anything we can do to protect people is good policy," said Strickland.

Wes Knodel of Oregon is the man who organized the gun show at the Tacoma Dome and plans to host four to five more there before the end of the year. Strickland said he has been cooperative.

Oregon already requires universal background checks at gun shows statewide.