Gun control groups fight for stronger background checks


SEATTLE -- Two competing state initiatives dealing with firearm background checks will go before voters in Washington state on the November ballot.

One would expand background checks before one could buy a firearm; the other would keep background checks the way they are today.

"I still vividly remember the day I spent in fear for my good friend who worked at the Jewish Federation. Later, I was in complete disbelief that four police officers could be shot while drinking coffee and then Cafe Racer, the coffee shop that our au pair hung out at with his friends," said Kate Beck with Moms Demand Action For Gun Sense.

A number of organizations fighting to end gun violence came together to show a unified front to address a problem that just won't go away.

"Gun violence kills 86 Americans every day. It happens everywhere; in big cities, small towns, on our streets, schools, shopping malls and places of worship," Seattle Mayor Ed Murray said.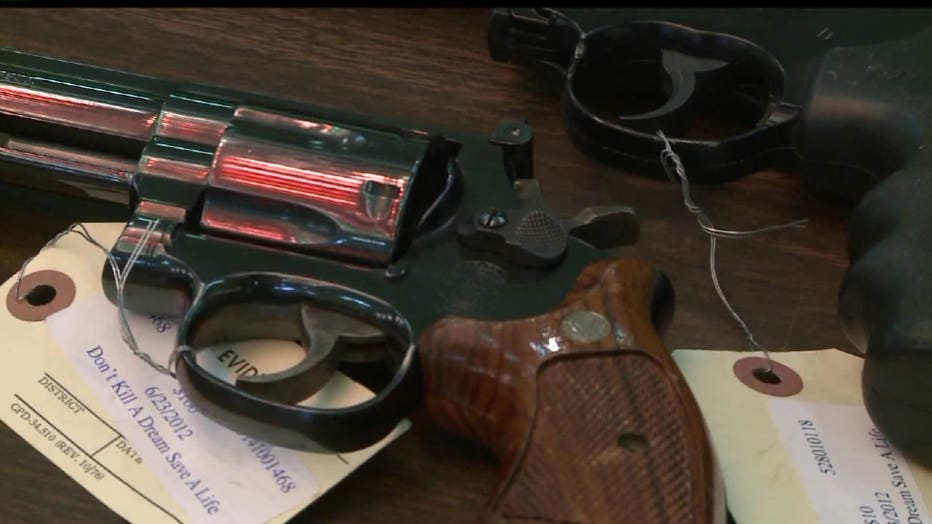 Murray announced a new nationwide organization.

"Every Town for Gun Safety is a new organization that brings mayors, moms and the grass-roots movement of Americans together to deal with the issue of gun violence," Murray said.

The organization will not only advocate for universal background checks and closing the so-called gun show loophole, but will seek to address all the ways gun violence threatens Americans.

"It isn't clear that background checks have really ever prevented a single crime," said Dave Workman with Citizens Committee for the Right to Keep and Bear Arms.

Workman says just because someone doesn't pass a background check doesn't mean he doesn't get his hands on a firearm.

"Adam Lanza who committed that crime (elementary school shooting in Newtown, Conn.) didn't pass a background check because he murdered his mother and took her guns down to the school. The guy that shot up the Clackamas Mall in Oregon stole a rifle he used in that event. Naveed Haq, who shot up the Jewish Federation (in Seattle), passed two background checks," Workman said.

Lobbying for passage of one or the other of the competing background check initiatives is sure to get more intense before the fall.