Grocery workers ready to strike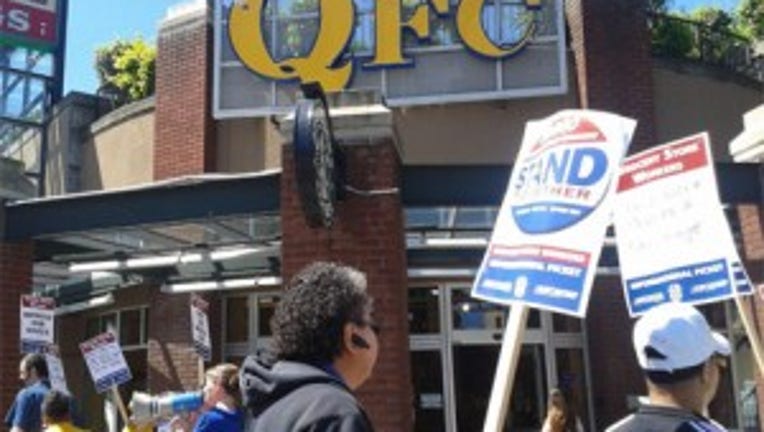 SEATTLE -- Union workers at area Safeway, QFC, Albertsons and Fred Meyer grocery stores announced they are ready to strike after failing to come to an agreement in contract negotiations that have been going on since March.

The United Food and Commercial Workers Local 21 said that after three days of bargaining, an unanimous vote was reached to recommend a strike authorization vote that will take place Sunday through Wednesday.

The union said that was is at issue is that employers will not provide health care coverage to employees working less than 30 hours a week, time-and-a-half pay for holidays is not offered, there is not a 10-cent above minimum wage guarantee and there is no wage increase in the contract.