Grocery warehouse workers back on strike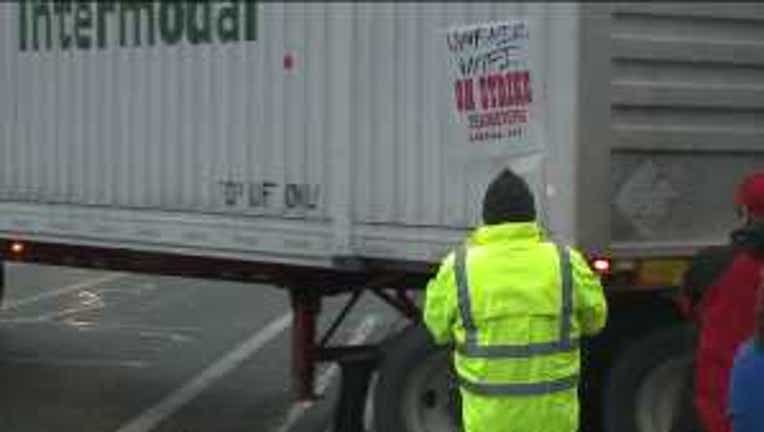 AUBURN, Wash. -- Warehouse workers in Auburn were back on strike Thursday following word that some company employees were being replaced.

Workers at United Natural Foods, Inc allegedly announced Thursday it would permanently replace 72 warehouse workers who had just participated in a three-day strike.

More than 160 workers from the company went on strike Monday. According to Teamsters Union Local 117 the comapny initially agreed to the worker's good faith offer to return to their job, but when 72 of those workers tried to return to work Thursday they were told "they were not on the list." The union allegedly learned that 72 workers were being replaced.

Teamsters Local 117 filed new unfair labor practices with the National Labor Relations Board.