Grizzlies get a snowy birthday treat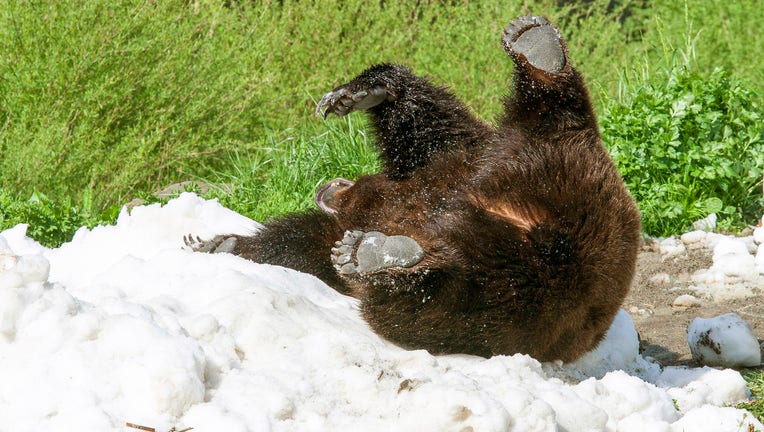 SEATTLE -- Grizzly bear brothers Keema and Denali celebrated their 20th birthday by diving into piles of snow at Woodland Park Zoo.

Special birthday treats of meaty knuckle bones, fish, peanut butter and marshmallow fluff were hidden in the snow by zoo staff.

Crystal Mountain Resort trucked in the fresh mountain snow Tuesday morning.

The bears officially turned 20in January, but they were deep in their winter slumber and snoozed right through their birthday.

You can check out the zoo's bear cam by clicking here.