Gregoire: 'Thank you, people of Washington state, for the pleasure of serving you'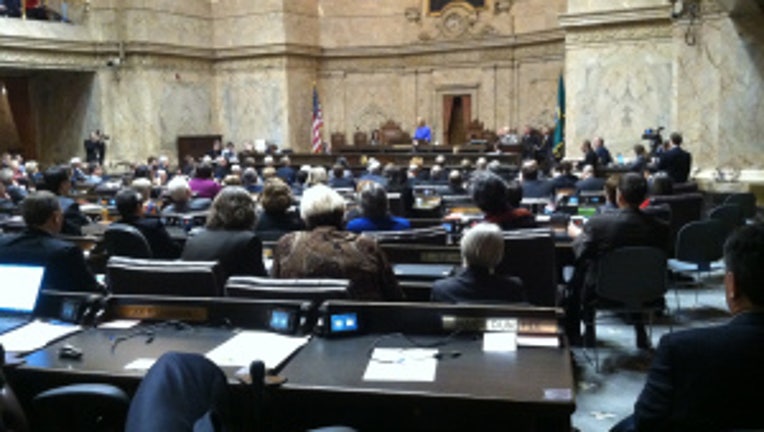 OLYMPIA -- Gov. Chris Gregoire marked her last full day in office Tuesday with a final, farewell speech to state lawmakers.

Gregoire didn't ask for it, but it's likely that history will remember her mostly as the leader who oversaw and managed the state during one of its biggest economic downturns in history.

"You were tested, I was tested. This is not what I expected," she said. "It wasn't what anyone expected. But we stepped up. And together we guided the state of Washington through the worst economic calamity since the Great Depression."



Despite the tough economy, the governor said she's pleased to have made progress on some key fronts:  funding for a new Alaskan Way Tunnel and 520 Bridge; creation of a Department of Early Learning; reforms in health care; and on one social issue particularly close to her heart.

"I'm proud that our citizens passed marriage equality by the widest margin of any state," she said.

One low point of the governor's two terms in office was the ruling by the Washington Supreme Court that the state is significantly shortchanging kids in public schools.

On Tuesday, the governor urged the room of captive lawmakers to increase revenue for education.

"We cannot cut our way out of this, we cannot save our way out of this," she said. "To meet our responsibility, we need at least a $1 billion down payment in the next biennium and $3.4 billion by 2018."

Gregoire's tears welled up as she ended her address with the story of the unlikely journey she has taken as the daughter of a single mom who was a short-order cook in Auburn.

"We still live in the greatest state in the nation, in the greatest country in the world," she said. "Thank you, people of Washington state, for the pleasure of serving you."

Fellow Democrats complimented the governor for her service.

"She's just so wonderful to work with," said state Rep. Reuven Carlyle, D-Seattle.  "There wasn't a day that she didn't get up where her personal sense of conviction about public service didn't come through."

Republicans, who were at odds with the governor on many major issues during her tenure, were also gracious in their praise.

"She did a good job," said state Sen. Linda Parlette, R-Wenatchee, chairwoman of the Senate Republican Caucus.  "That straight talk and her ability to grasp things quickly, and then lead."

Jay Inslee will be sworn in as governor Wednesday and give his inaugural address.