Green Beret from Western Washington among 4 killed in attack


The Department of Defense confirmed Friday that one of four US Army Special Forces Green Berets killed earlier this week in Niger is from Western Washington.

The men were killed Oct. 4 when their group took enemy fire while on patrol in the African nation.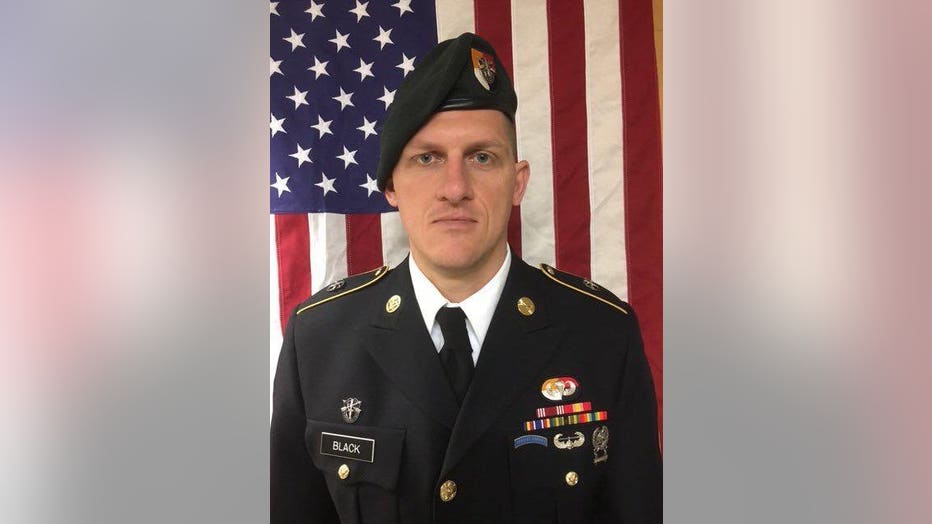 Bryan Black of Puyallup, Wash.


All soldiers were assigned to 3rd Special Forces Group (Airborne), Fort Bragg, North Carolina:


Four Niger security forces were also killed.

U.S. officials say they believe extremists linked to the Islamic State group were responsible for the attack about 200 kilometers north of Niger's capital of Niamey.

The joint patrol of U.S. and Niger forces were leaving a meeting with tribal leaders and were in trucks. They were ambushed by 40-50 militants in vehicles and on motorcycles.

Eight Niger soldiers and two U.S. troops were wounded. The officials weren't authorized to discuss the matter publicly and spoke on condition of anonymity.




Editor's note: Earlier in the day, the Department of Defense said three soldiers had been killed. Later, they said the body of a fourth soldier had been found.