Graphic video: 19 injured in Mother's Day parade shooting
NEW ORLEANS (CNN) -- Abdul Aziz believes he was standing right next to a shooter Sunday when gunmen opened fire at a Mother's Day parade in New Orleans, injuring 19 people.



"Everyone around me, except me, was shot," he said. "I was pretty fortunate to get away."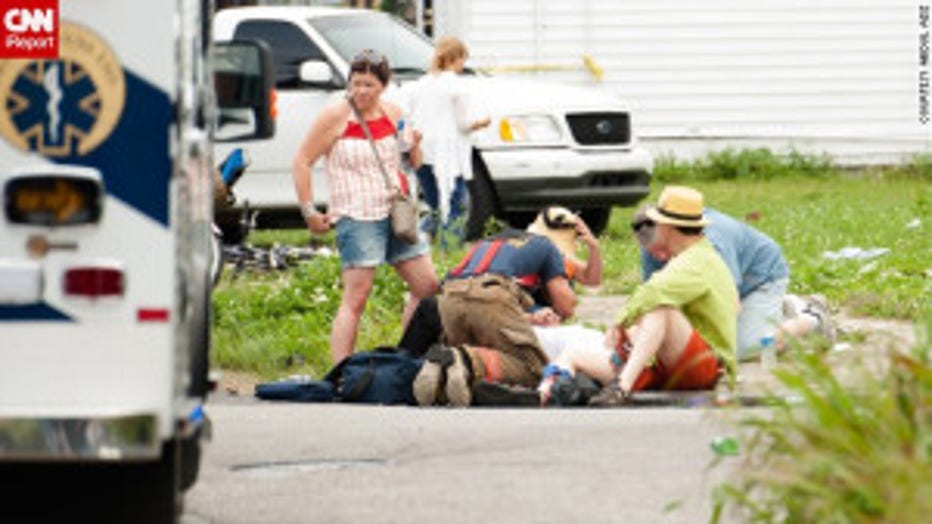 (Photo by Abdul Aziz via CNN)


Aziz, 33, a photojournalist, was at the parade when shooting started at the corner of Frenchman Street and North Villere Street.

"We turned off of a main thoroughfare to a smaller residential street, and that's when the shots rang out. I was standing, I believe, right next to the shooter. I saw muzzle flash, but unfortunately I didn't get a chance to see who the shooter was," he said.

According to police, 19 people were injured in the shooting, including two children. Ten men and seven women were among the victims.

Shots were fired from different guns, and officers saw three suspects running from the scene, police said.

No suspects are in custody.

"This is an extremely unusual occurrence, and we're confident that we will make swift arrests," said Remi Braden, a police spokeswoman.

Police Superintendent Ronal Serpas told CNN affiliate WVUE that it appears "two or three people just, for a reason unknown to us, started shooting at, towards, or in the crowd."

He asked anyone with information to call authorities.