Grant County cancels mandatory evacuations as brush fire caused by 'lost tire' is under control
TRINIDAD, Wash. -- Grant County ordered mandatory evacuations Tuesday night as a new brush fire endangered about 20 to 25 homes near the Columbia River, a sheriff's office spokesman said. But about 90 minutes later, the fire was brought under control and the evacuations were canceled.

"LEVEL 3 EVACUATION ORDER FOR Mansfield Road north of Crescent Bar Road. Wildfire. LEAVE NOW!" the sheriff's office said in a tweet.

The sheriff's office spokesman said the Crescent Bar Fire is west of State Route 28.

The homes ordered to evacuate were in the Mansfield Road area, the spokesman said. Those homeowners in the Crescent Bar Road area were told to shelter in place and asked not to use that road so firefighting crews could get in and out.

Shortly after 8 p.m., the sheriff's office tweeted, "Fire under control: Mansfield Road community now Level 1 Notice (Be Ready and Aware)."

The sheriff's office released this map indicating where the mandatory Level 3 evacuations were ordered.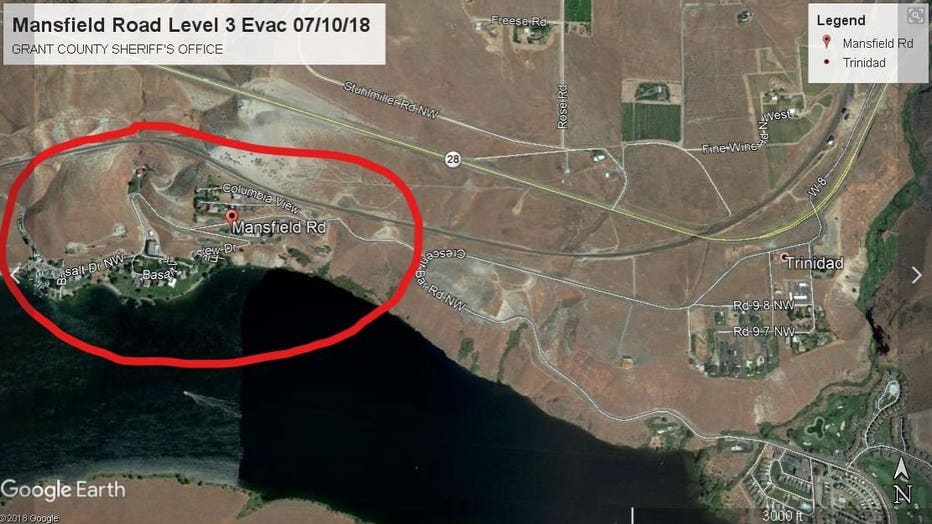 Washington State Patrol Trooper Brian Moore said the fire was caused "by lost tire" and added that "crews will be working in area for several hours."

He tweeted out the following photos: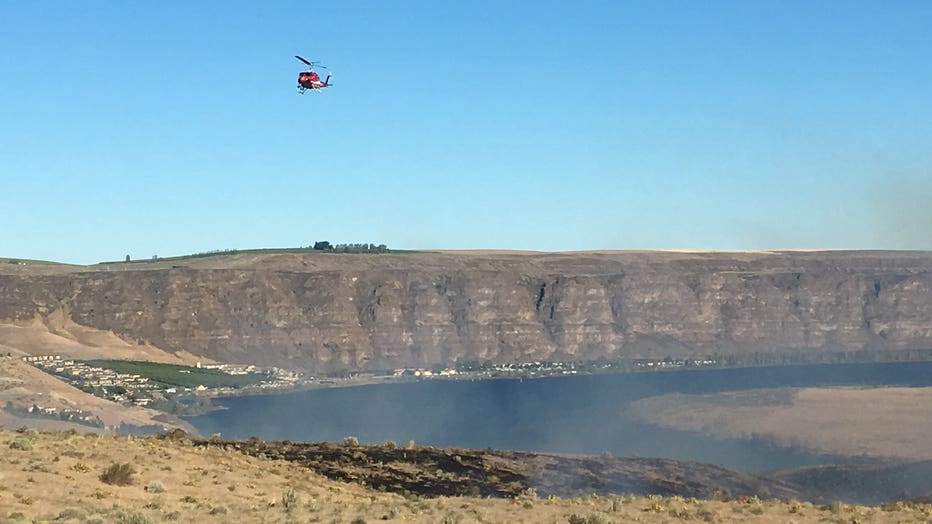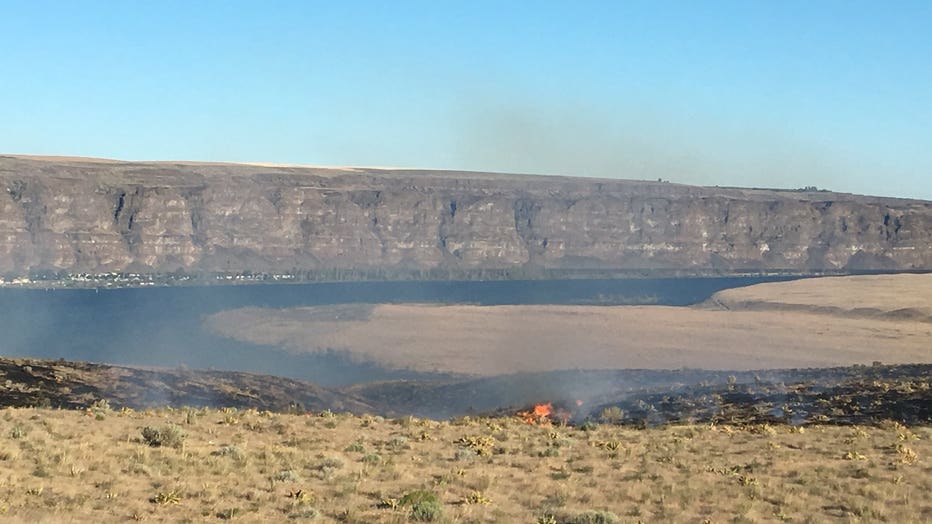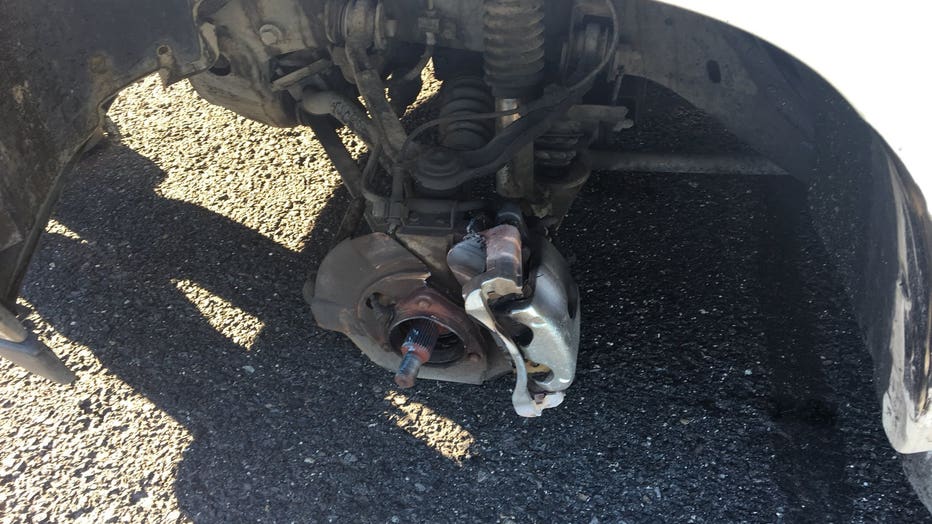 Moore also tweeted this video of air support working the fire in the area: