Grandma caught in 'Granny Scam' warns others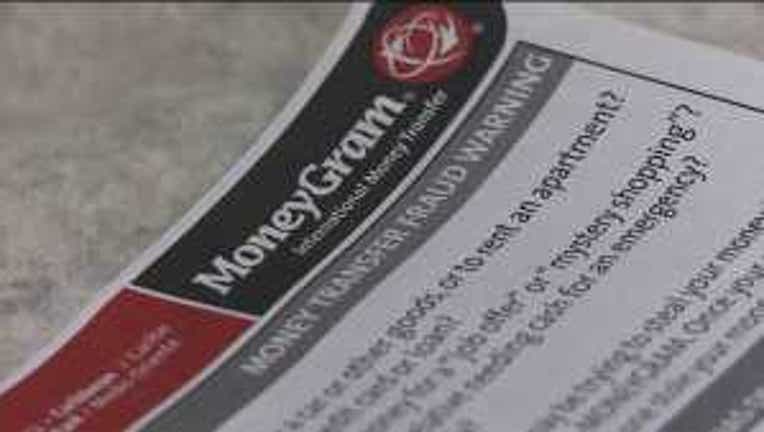 BOTHELL, Wash. -- A Bothell woman recently became a victim of the "Granny Scam" when a thief tricked her into sending thousands of dollars over the phone.

Now, Carol Mahre she wants to help other potential victims.

Mahre said when one of her grandchildren is in trouble, there's nothing she won't do to help. That's why when she got a call from a young man claiming to be her grandchild, she was determined to help.

"I get a call in the morning by this young man who said, 'Hi grandma' just like my grandson would do," Mahre said. "And then he said. 'I'm in Mexico and I've got a problem.'"



The man pretending to be Carol's grandson said he needed $2,200 to get out of a Mexican prison. Only one thing ran through Mahre's mind once she heard his cry for help, she said.

" I thought, 'How am I gonna get that money to that poor kid,'" Mahre said.

Mahre sent the money through Western Union. Then she got another call saying it wasn't enough. Her grandson needed more money. Carol wired another $3,900 with Western Union.

And she was about to send more with a MoneyGram when a Walmart employee stopped her.

"She said 'don't send another penny. That's a scam,'"' Mahre said. "The woman said, 'You don't know how many people I get in here every week that have been caught up on that same thing,'"

Police helped Carol get some of her money back but she is still out thousands of dollars. Now, she said she feels duped

"They know how to pull on your heart strings," Mahre said.

She is using her experience to warn others.

"I just hope that no one else gets suckered into that," Mahre said. "I wish there was some way they could catch these people."

Even if they don't get caught, she thinks these scam artists will still pay for their crimes.

"I think there's a special place in hell for them," Mahre said.

A Facebook page has been created to help educate the elderly against scams. Listed under "Grandparents Scam: Beware" the page is intended to provide tips for aging individuals at high risk for scams.

The website said there are a few simple rules to follow to avoid losing money to a crafty trick:

1. If the person says they know you, verify their identity by calling them back on the number you already have.

2. Never give out bank or credit card numbers.

3. Be very suspicious of requests for money wires.

For more information on protecting against scams, go to Washington state's Attorney General's website.