Governor: Six radioactive-waste tanks leaking at Hanford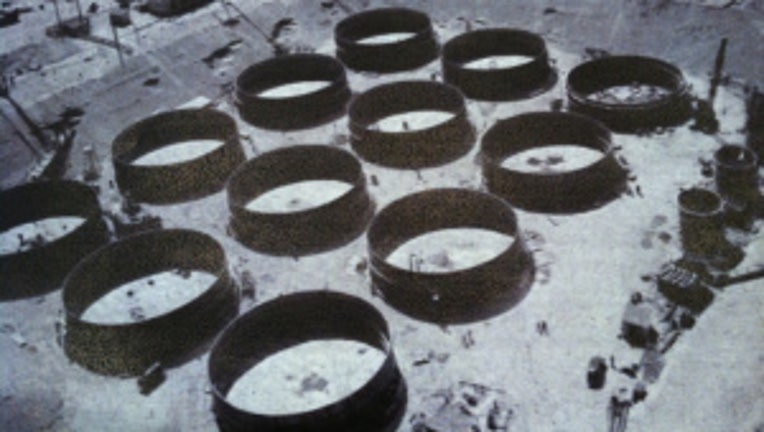 WASHINGTON -- Six single-shell radioactive waste tanks at the Hanford site are leaking, not just the one tank that was reported earlier, Gov. Jay Inslee announced Friday.

Inslee made the announcement after a meeting in Washington with Energy Secretary Steven Chu and three of Chu's aides.

"We have some … disturbing news," Inslee said in a conference call with Washington state reporters. "Secretary Chu advised me that we have six confirmed leaking single-shell tanks at the Hanford site – and not one that was reported earlier this week."



Inslee said one or two of the leaking tanks are in different tank farm sites at Hanford than the earlier leaking tank. "The amount of leakage differs from tank to tank," Inslee said.

The increased number of leaking tanks was only discovered at this time because previous data was "not properly evaluated" at the federally run Hanford site, the governor said Chu told him. Inslee said because of that, more tanks would be evaluated.

"This raises the prospect we have leakage in additional tanks beyond the six," Inslee said. "There are six leakers; there may be more."

Inslee said Chu assured him that "there is no imminent health threat connected to these leaks," but agreed action has to be taken to prevent the radioactive waste from leaking into the state's ground and groundwater.

The governor said he would be meeting with Energy Department in the coming weeks to discuss options on how to deal with the leaking tanks.

"We need a new action plan at Hanford," Inslee said, adding that his administration has "zero-tolerance policy" toward the leak of nuclear waste.

Attorney General Bob Ferguson released a statement that said the U.S. Department of Energy has failed to "adequately resolve the significant threat posed by the nuclear waste at Hanford." He added that he is "committed to protecting the health and safety of our people and our environment. Our office continues to explore all legal options with the governor and the Department of Ecology."

There are a total of 177 storage tanks at the Hanford site, 149 of which are single-shell tanks.