Governor: Mudslide families frustrated by uncertainty of loved ones


ARLINGTON, Wash. -- It has been nearly two weeks since the deadly mudslide in Oso, and Gov. Jay Inslee returned to the area on Thursday to talk with rescue workers and families of the victims.

"These families have a loss and a grieving that is just really so deep it passes understanding," said Inslee. "And they're frustrated by the uncertainty of their loved ones."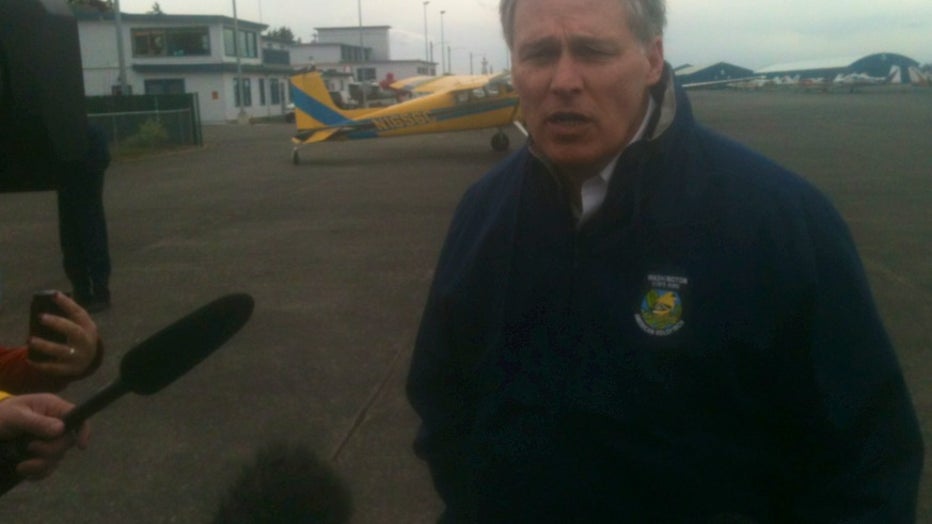 The governor hopes the president's disaster declaration on Wednesday should help ease some of the burden on the families. It will open up benefits and federal money to them.

But that won't cover everything. The governor said it's important for locals to continue fundraising efforts for victims of the slide, something that has already been seen on a large and small scale.

The Farm Girl Coffee Stand in Arlington has been collecting donations for the past several days.

"We were getting great community support," said Julie Biringer, owner of the coffee stand. "Everybody came together, and were giving what they could. Hopefully, people will be taken care of in a timely fashion."

That is the goal of everyone in the Stillaguamish Valley, including the governor who continues to comfort families here who have lost everything.

"I tell them they've got a small army of people pulling for them, with every ounce of their strength," Inslee said.