Governor issues moratorium on executions in Washington state


OLYMPIA -- Gov. Jay Inslee announced Tuesday that he is imposing a moratorium on the death penalty in Washington state.

Inslee announced the moratorium on capital punishment in a press conference. He said the nine people currently on death row will be issued a reprieve, if such action comes to his desk. A reprieve does not commute the sentences of those on death row or issue any pardons, Inslee said.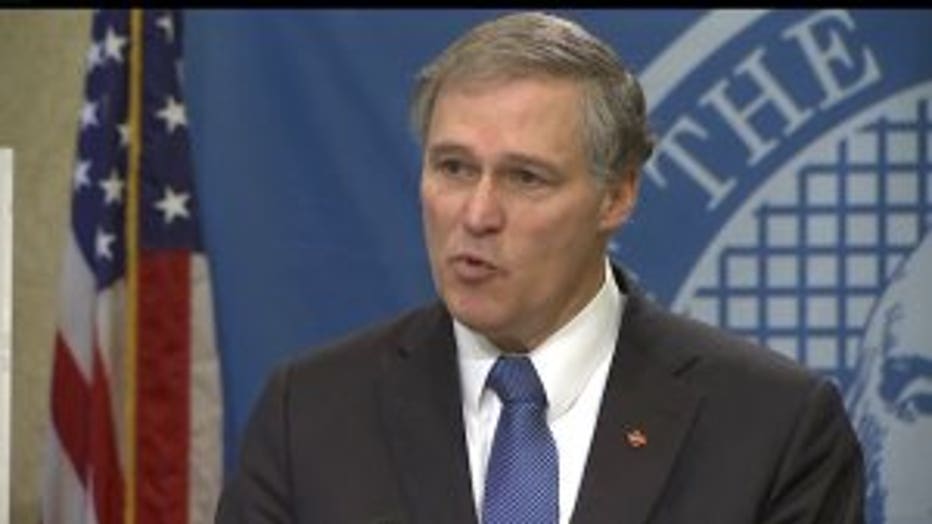 The governor cited RCW 10.01.120 in giving the Office of the Governor the authority to halt death warrants.  He said his decision comes after months of "careful review," and is an executive action not needed to be complementary to any legislative action. Previous bills to halt the death penalty have stalled.

Inslee said it is clear to him that use of capital punishment is inconsistent and unequal, and it's time to have a conversation about ensuring equal justice under the law.

"Equal justice under the law is the state's primary responsibility. And in death penalty cases, I'm not convinced equal justice is being served," Inslee said. "The use of the death penalty in this state is unequally applied, sometimes dependent on the budget of the county where the crime occurred."

Inslee said the majority of Washington's death penalty sentences are overturned, and those convicted of a capital offense are rarely executed. Since 1981, 32 defendants have been sentenced to die. Eighteen of those had their sentences converted to life in prison and one was set free.

Only five individuals have been executed in Washington state since capital punishment was reinstated in 1976. Only men were executed.

Two men are on death row in King County. The likely next person to be executed would have been Jonathan Lee Gentry. Gentry was convicted of killing a 12-year-old girl in 1988.

Washington state Attorney General Bob Ferguson released a statement Tuesday, saying that the governor does have the authority to put a "pause" on executions.

Inslee said the cost of the death penalty and its multiple appeals is also too high for the state to bear in a time of budgetary restrictions.

"It's frankly vastly cheaper to put people in jail for life," Inslee said. "It doesn't answer to the needs of the state."

The governor said it was unfair for family members to watch ongoing court battles that last decades in death penalty cases, dredging up feelings of loss again and again.

"I've talked to more family members who said there was more grief in the constant uncertainty of the death penalty," he said.

However, some family members of victims would still like to see the death penalty, and he understands that desire. He said he talked to one family member of a victim yesterday who said he was disappointed in the moratorium, but understood Inslee's decision.

But the reprieves should, and do not mean mercy for criminals, Inslee reiterated.

"They get no mercy from me."

Inslee previously supported capital punishment, but said his time as governor has changed his decision.

The ACLU issued a statement following Inslee's announcement, saying the his actions were a "courageous act of leadership."

"Who receives the death penalty depends more on geography and economic means than anything else," Kathllen Taylor, executive director of the ACLU-Wa, said. "The ACLU congratulates the Governor and looks forward to working with the Legislature."

More: Who is on Death Row?