Governor Inslee considering raising minimum wage for state workers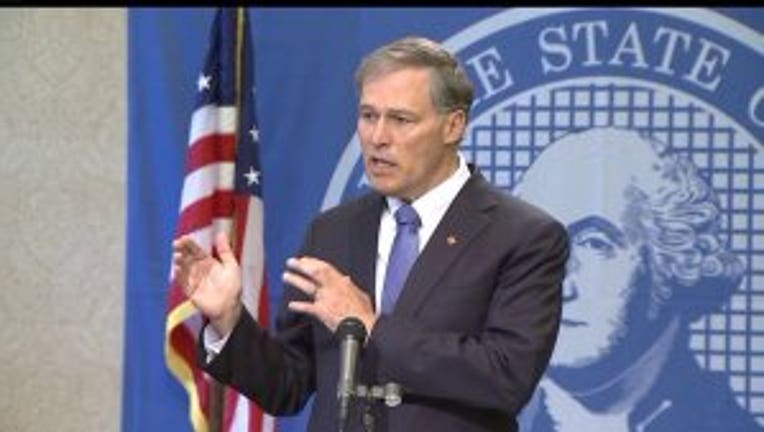 article
WASHINGTON - Governor Jay Inslee is considering raising the minimum wage for state workers and contractors, the Seattle Times reported.  Govenor Inslee spoke outside the White House in Washington DC on Friday, after he and a dozen Democratic governors met with President Obama and Vice-President Biden.  The Times said that the Governor believes that he could implement the order to raise the miminum wage through executive order.

In January, Governor Inslee called for raising the statewide minimum wage of $9.32 and hour by as much as $2.50 an hour.  Inslee recently ordered the state Office of Financial Management to analyze the potential fiscal impact of higher wages on the state's $6.2 billion annual payroll, the Times reported.  The Governor did not say how much an actual bump to the minimum wage he would request.

A bill pending the in state Legislature would raise the minimum wage to $12 an hour over three years, although it seems unlikely that the legislation will move this session, the paper said.

Inslee said low wages have been a "drag" on Washington's economy despite the presence of Boeing, Microsoft, Amazon and other highflying employers.  "It should be self evident that if you work 40 hours a week, you should be able to feed your family and not be on public assistance" Inslee said.