Governor calls special legislative session, sets May 13 start


OLYMPIA -- The politically divided Legislature adjourned its regular session Sunday without members having approved a state budget.

Shortly afterward, Gov. Jay Inslee on Sunday night called for a special session to start May 13.

During the two-week break, he said, top leaders of both parties will stay in Olympia to try to negotiate compromises on the state budget, a transportation package and education policy measures.

"Negotiators from the four corners of the Legislature (will meet) in the governor's office. I expect most will be on a daily basis. But we will insist on ... very vigorous work in the next two weeks."

Then all members of the Legislature will return May 13 to begin the special session and "move on an expedited basis," he said.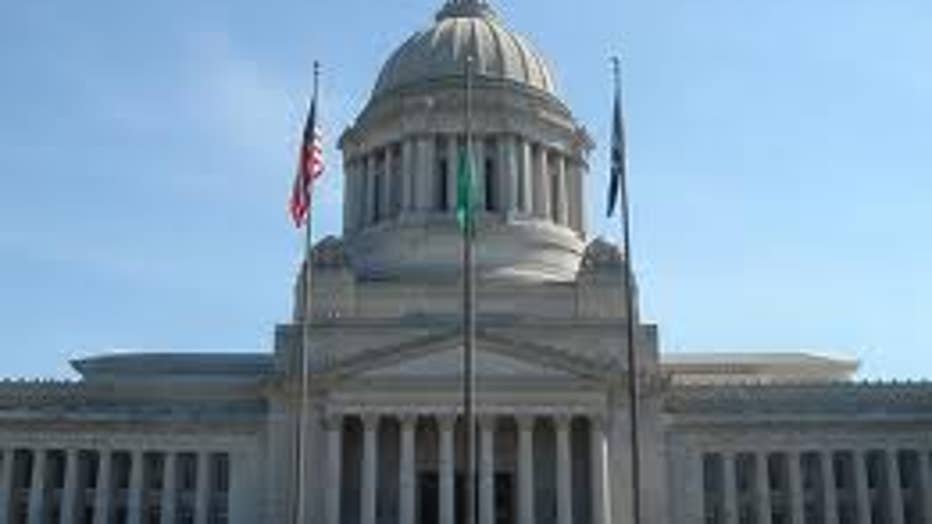 He conceded "the parties are light years apart at the moment" on the state budget proposals and added that "people are going to have to get over their ideological fixation."

The Republican-driven Senate approved a state budget that eliminates the deficit through spending cuts only, while the Democratic-controlled House passed a budget, similar to Inslee's own proposal, that uses a combination of cuts and revenue increases.

An new budget is needed before the next budget cycle begins July 1.

Earlier Sunday, the state Senate unanimously approved a plan by Sen. Andy Hill, R-Redmond, that would allow the crafting of state budget proposals to begin a month sooner.

Hill's proposal would require the first of the state's four quarterly revenue forecasts to be ready by Feb. 20 each year. That would allow budget writers to have updated information one month earlier and therefore provide lawmakers with more time to finalize a final budget plan and complete their work on time.

"Being new to the job of budget-writer, I'm very interested in ways we can make the process more productive," said Hill, who is serving his first year as chairman of the Senate Ways and Means Committee. "We checked out the concept with the state's chief economist who didn't have any concerns. Doing this could help us have a more productive session and avoid additional delays."

The state's chief economist releases quarterly revenue forecasts, projecting how much money the state is expected to take in during future budget cycles. Those projections serve as the baseline on which budget writers craft their plans.

"Since I became a senator in 2011 it's been overtime after overtime because of the budget. Right now, we have to wait for the revenue forecast on March 20, which allows only about one month for us to finalize proposals, conduct committee hearings, vote on the actual bills and get together with the House to negotiate a final plan," Hill said.

Under Washington's constitution, the Legislature alternates between 105- and 60-day sessions during odd- and even-numbered years, respectively. During a 60-day session, the first revenue projection is already due on Feb. 20, because that schedule has lawmakers adjourning before March 20.

The bill is sponsored by the four leaders of the Senate Ways and Means Committee, including Hill and Sens. Jim Hargrove, D-Hoquiam; Michael Baumgartner, R-Spokane; and Sharon Nelson, D-Maury Island; along with the Senate's previous chief budget writer, Sen. Ed Murray, D-Seattle.