Gov. Gregoire to release final budget proposal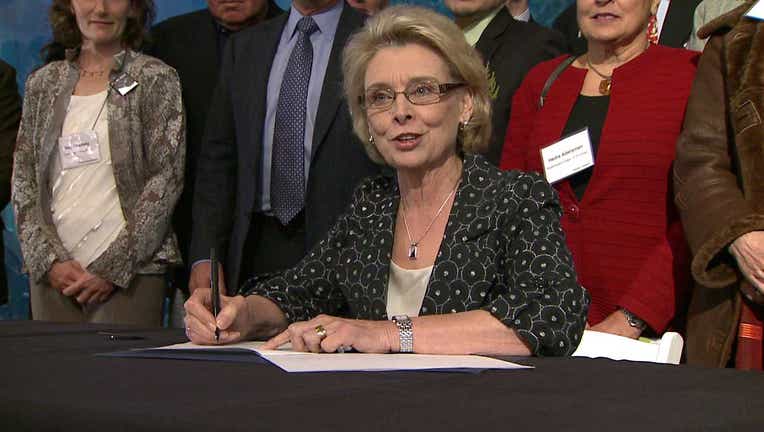 article
OLYMPIA – Gov. Christine Gregoire will unveil her final budget proposal for 2013-2015 Tuesday morning.

In a statement she released, Gregoire recapped the cuts she had to make to government staff and benefits to steer the state through the Great Recession.

Stating that her "budget constrains the growth of government in most areas and includes additional reductions to dozens of programs," she also emphasized that the budget would increase spending in some areas such as prison safety and early childhood education.

The budget also includes a proposal to extend two temporary taxes currently in place and deferring some spending obligations.

Investment in the area's transportation development, such as the 520 bridge project, and maintanence of existing roadways are also part of the budget.

There will be more coverage on the governor's final budget later today.