Gorgeous views and glass fronts: Initial design for revamped market released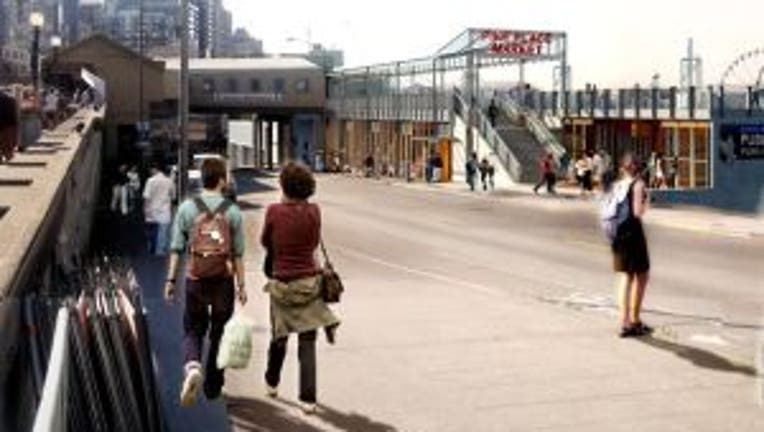 SEATTLE -- A 30,000-square-foot public terrace. Flexible shop spaces. Glass canopies.

Those are just a few of the many features proposed for a remodeled Pike Place Market.

The Miller Hull design team released drawings for a new public face to the iconic Seattle market recently, the Seattle Times reported. The revamped market, which will feature modern glass expanses and wood timbers is slated to be one of the first pieces remolded in the wake of Highway 99 Viaduct's removal, in which the city plans to turn much of the Elliot Bay waterfront into a view friendly shoreline destination.

According to the Times, the market project will cost between $60 million and $68 million. Officials with the Pike Place Market Preservation and Development Authority hoped a revamped market would serve as "one of the strongest connections to the waterfront from downtown."

Along with glass timbers and a view terrace, the remodel would feature a new parking lot, a pedestrian walkway and outdoor vendors. The market would have easy accessibility to the Seattle Aquarium.

Construction on the market could start as early as next year.

For more on this story, click here.