Goofing off on company time? More companies allowing 'play'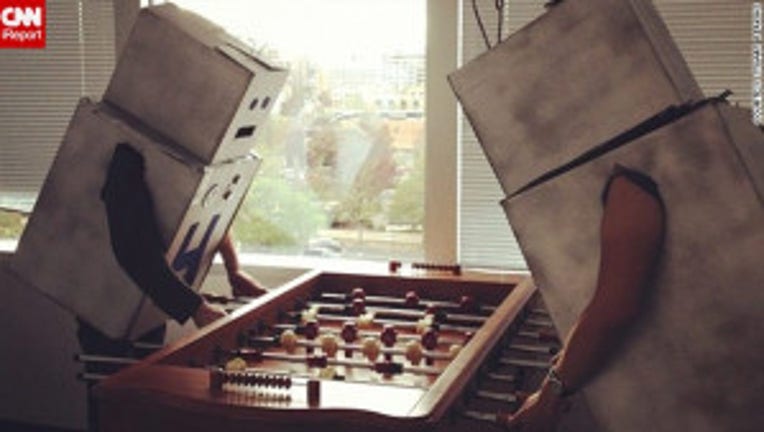 WASHINGTON -- Wish you could play video games at work? How about a happy hour with free drinks every week? Or exercise breaks during the day?

As much as these activities may sound like the opposite of work, companies around the world are starting to integrate them into their environments. The theory is that encouraging "play" at work not only boosts morale but also fosters increased creativity and teamwork, leading to better productivity and quality of work.

You may have heard about the free food and Razor scooters at Google, the famed multistory slide at YouTube, or the climbing wall and yoga classes at Twitter, but it's not just tech companies that are jumping on the trend. Industries from food to marketing are giving it a shot, too. So we couldn't help but wonder: Does the idea of play at work, well, work? And do employees actually take advantage of it?

Scientific data on both is limited (don't worry, the National Institute for Play is on it), but we heard from a variety of professionals who are convinced play is the way to go.

"The emphasis on fun spawns creative energy," explains Lauren Austin. She's creative director at marketing agency MKG in New York, where play is a priority. "Inspiration comes from interacting with one another and the world around us."

For more on this CNN story, click here.