Good News Only: 'Ugly' husky finally adopted, Macklemore drops music video directed by his daughter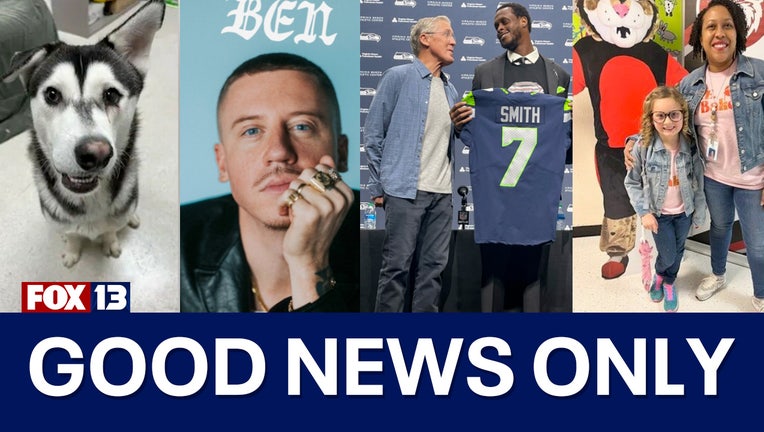 article
A husky who was called 'ugly' for a crooked smile was finally adopted by a family in Washington, Macklemore dropped a music video directed by his daughter and Seahawks quarterback Geno Smith is staying in Seattle after signing a new contract.
Here are FOX 13's top stories of the week; Good News Only.
Husky dog who was called 'ugly' for crooked smile finds family who drives 2.6K miles to adopt him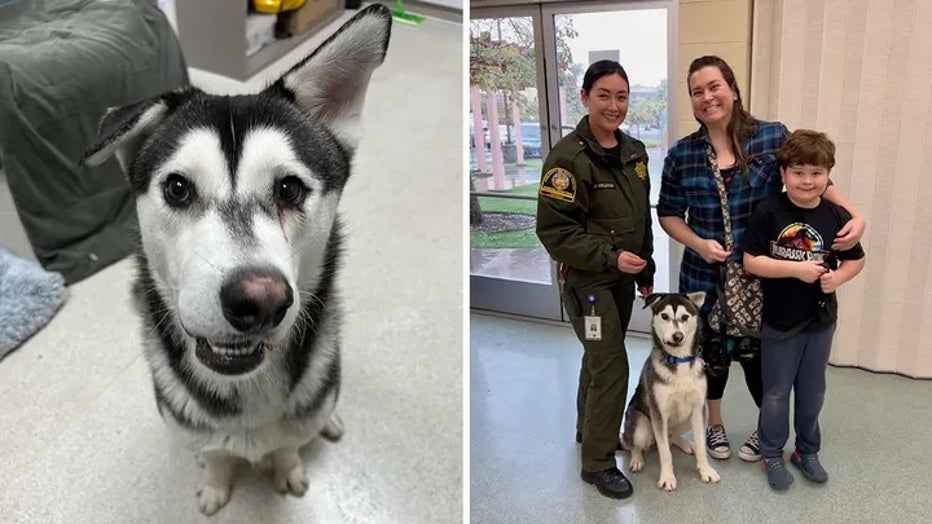 Harvey the husky has found his forever home over 1,000 miles away with the Lankston family. (Joy Ollinger)
A funny-faced Husky named Harvey — who some people called "ugly" — was adopted last month by a Washington family who drove 2,600 miles roundtrip over six days to pick him up.
When he arrived "thin and dirty" and with a "facial deformity" at the San Diego Department of Animal Services shelter in Carlsbad, California, last September, Harvey was named after the DC Comics character Harvey Dent or "Two Face" – one of Batman's arch nemeses. 
"We get so many people walking through, and it just made us sad because we love Harvey," Joy Ollinger, a lieutenant with the San Diego Department of Animal Services, told Fox News Digital. "We saw how much he had to offer."
The full story can be found here.
Macklemore's 'No Bad Days' music video, directed by his daughter, highlights Kraken fans
It's official: Seattle Kraken fans made the final cut in Macklemore's music video for his new song "No Bad Days."
In what was a surprise to them, fans were filmed during the Feb. 16 Kraken game at Climate Pledge Arena. This music video is extra special because Macklemore's 7-year-old daughter Sloane directed it. 
The Seattle-raised musician's latest album "Ben" was released on Friday, March 3, and has 15 songs featuring multiple artists. 
For the full story, click here.
Geno Smith on contract extension: "I wanted to stay here"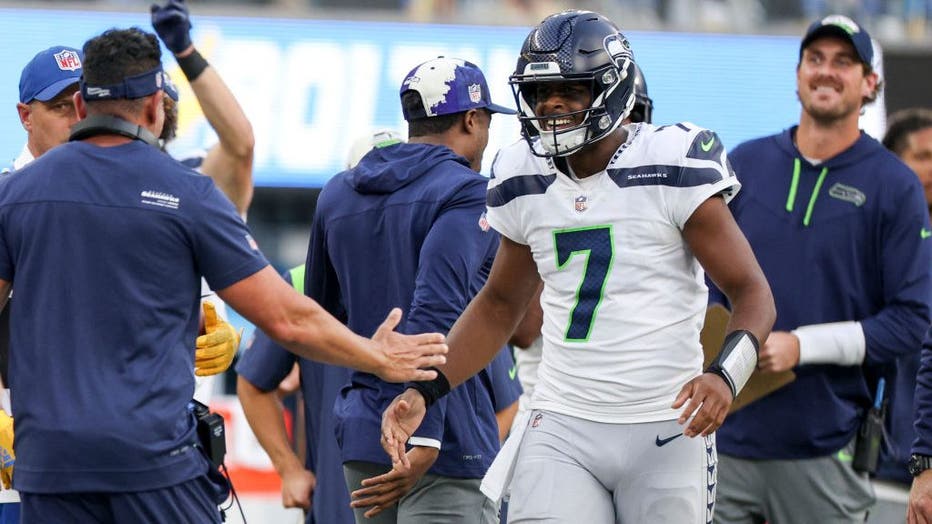 INGLEWOOD, CALIFORNIA - OCTOBER 23: Geno Smith #7 of the Seattle Seahawks celebrates after a touchdown during the fourth quarter of the game against the Los Angeles Chargers at SoFi Stadium on October 23, 2022 in Inglewood, California. (Photo by Harr
Geno Smith has found his NFL home with the Seattle Seahawks.
After a seven-year odyssey as a backup quarterback, Smith soared in his first year as a starter with the Seahawks in 2022. The Pro Bowl campaign led Smith to a three-year contract extension reportedly worth up to $105 million with incentives included that he signed on Thursday morning.
"I found this place, you know, and it kind of changed me," Smith said. "Coach [Pete] Carroll being so uplifting, so inspiring. He just forced me to believe more in myself. And that in tune kind of brought us here today. And so that entire journey, the 10 years that it took for me to just to get to this point means a lot, you know."
The full story can be found here.
'My heart completely melted': 2nd grader dresses like teacher for Superhero Day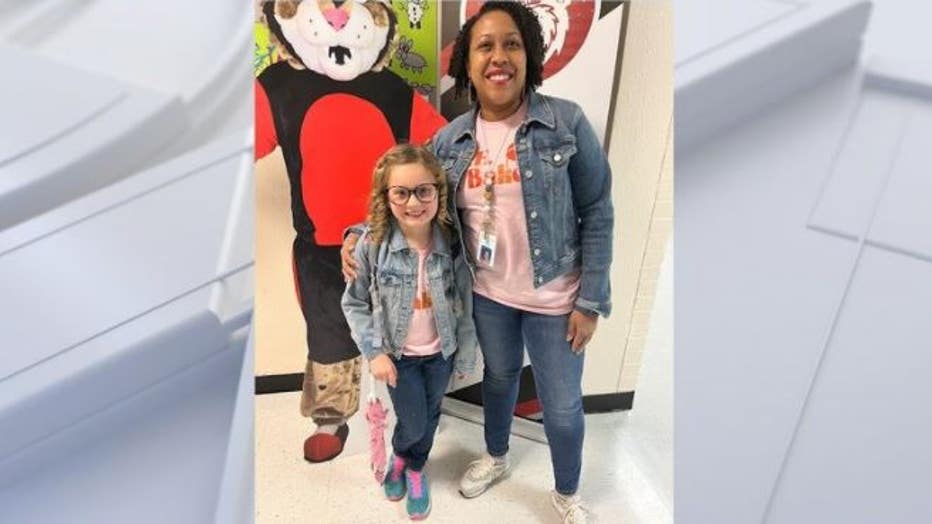 Jaime Deigh poses with her student who dressed like her for "Superhero Day." (Credit: Bentonville Schools)
When Jaime Deigh hosted "Superhero Day" for her second-grade class, she expected her students to come dressed as their favorite fictional characters. 
But she was surprised to learn that one of her students picked her as a superhero and dressed the part. 
Deigh teaches at R.E.Baker Elementary in Bentonville, Arkansas. 
She said one of students, named Caroline, dressed just liked her for the special day. Caroline donned denim jeans, a denim jacket, and a pink shirt just like Deigh. Caroline even curled her hair like her teacher's.
"You never know the influence you might have on a child regardless of the color of your skin, where you come from or who you are!" she said. 
The full story, click here.