Good News Only: Street renamed for beloved business man, 7-year-old gives bone marrow to brother with cancer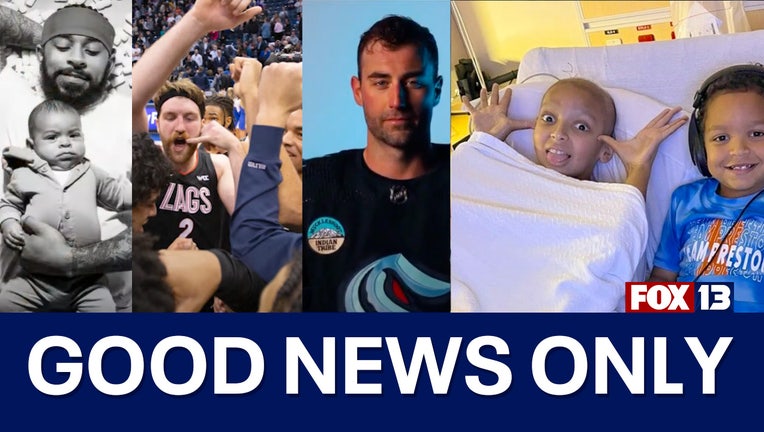 article
SEATTLE - The city of Seattle renamed one of its streets after a beloved businessman who was killed by gun violence. Three players on the Gonzaga basketball team started a fundraiser that brought a lot of money to a local elementary school. And young beat leukemia, thanks to a generous bone marrow donation from his own 7-year-old brother.
Here are FOX 13's top stories of the week; good news only.
Seattle renames street in Central District honoring beloved businessman killed by gun violence
A street in Seattle has a new name, honoring the life of a beloved business owner killed by gun violence.
On Wednesday, the city dedicated part of E Union St, between 21st and 22nd Avenues in the Central District, to D'Vonne Pickett Jr. D'Vonne was a man who loved his community and always gave back to where he came from. His family, friends and community showed up by the dozens to see the emotional unveiling of D'Vonne Pickett Jr. Way, the street bearing his name.
Gonzaga Bulldogs, Spokane philanthropic group raise $30K for local families
Three players from the Gonzaga men's basketball team—Ben Gregg, Anton Watson and Rasir Bolton—helped a Spokane grassroots, social media-based philanthropic group raise over $30,000 for the families of a Spokane elementary school.
Rick Clark, the founder of Spokane Quaranteam, partnered with No-Li Brewery to provide $50 gas cards and $50 grocery cards to 277 different families with students at Logan Elementary School, where a majority of students qualify for free or reduced lunch. According to Clark, Logan Elementary is one of the lowest-income schools in all of Washington. 
Teen tracks down a grandmother who lost her wallet, sparking an unlikely friendship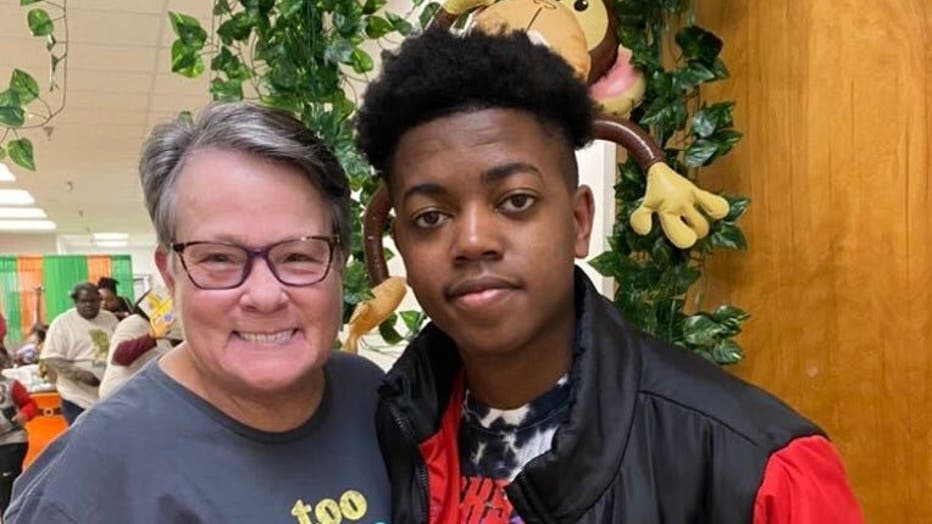 "If you do good, good will follow you," Delivontae Johnson believes. "There is never a limit on a good thing you can do for this world."
And after the 19-year-old spotted a lost wallet at an Arkansas Walmart, he put those words into action. He tried to reach the owner on Facebook but when he couldn't do that, he started driving to the location on the license. 
"When I got there she was surprised that I was a teenager, she thanked me and gave me a hug and we both took a picture together," Johnson added.
Kraken announce partnership with Muckleshoot Tribe for jersey sponsorship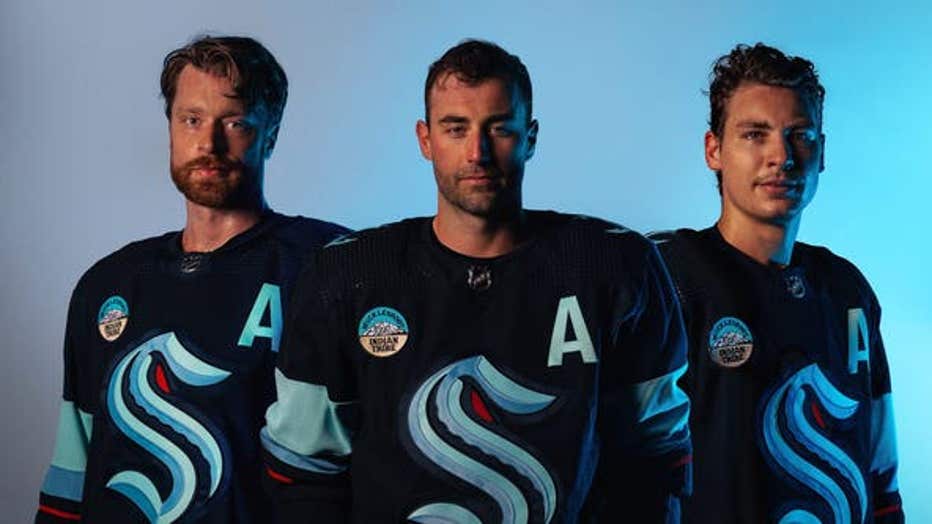 The Seattle Kraken and Climate Pledge Arena announced a multi-year partnership with the Muckleshoot Indian Tribe to serve as the team's first jersey sponsor.
The Muckleshoot tribe will become the first Indian Tribe to partner with an NHL team on a jersey sponsorship. The patch will become part of the Kraken's jerseys beginning with the 2023-24 season.
7-year-old gives gift of life to teen brother battling leukemia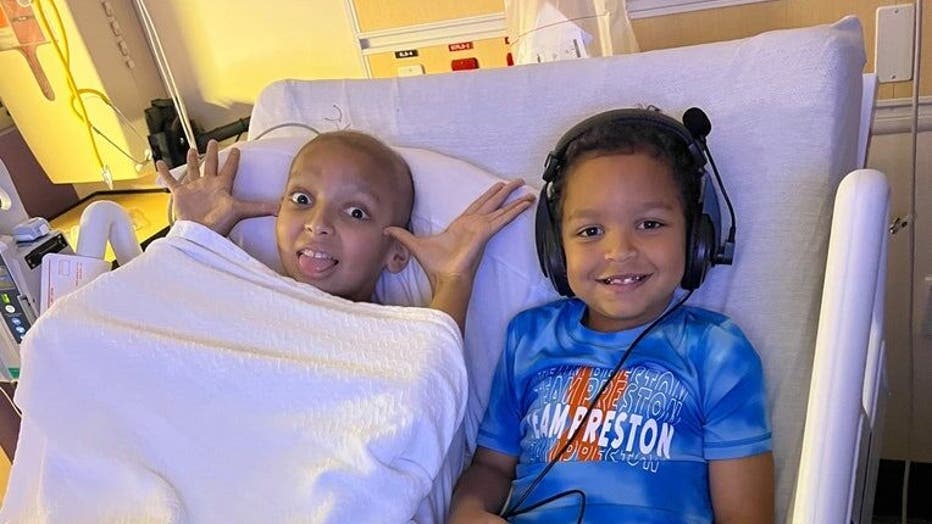 Brothers Preston and Cameron Pipkins have been inseparable from the start. It's no surprise that when Preston needed Cameron the most, the 7-year-old was "grateful" to give the ultimate gift.
Preston was diagnosed with acute myeloid leukemia on September 27. Without a bone marrow transplant, doctors said he wouldn't survive. After more than three months in the hospital, there were no viable matches on the national registry —  Preston's only match was his little brother.