Good News Only: Restoring Black culture in CD, stolen dog reunited with owner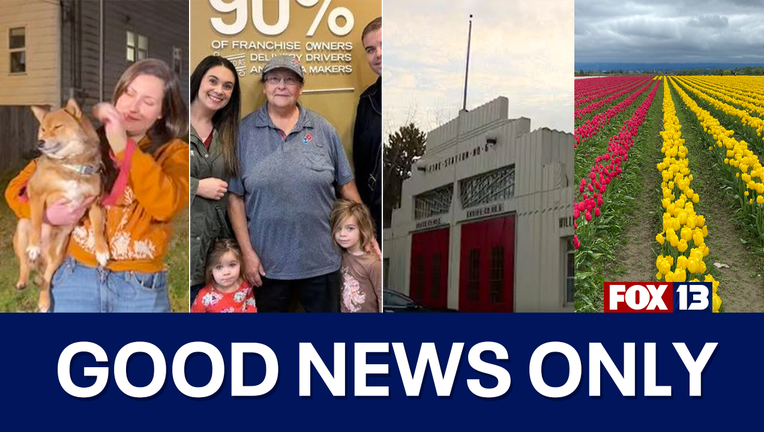 article
SEATTLE - A local organization works to restore Black culture and history in Seattle's Central District. A dog left inside a stolen car was reunited with his family. Dogs are now allowed at Tulip Town! A family raised over $250,000 for a pizza delivery worker who fell on their porch.
Here are FOX 13's top stories of the week; good news only.
Local organization works to restore Black culture, history in Seattle's Central District
For people like K. Wyking Garrett who grew up in Seattle's Central District, they all said it's just not the same as it used to be.
Boxy homes and businesses—dubbed "Lego block developments"—now stand in the place that was once home to the soul of the city's historically Black neighborhood. The population was nearly 75% Black in the 1970s.
Now, the neighborhood is just over 15%. Several Black business owners and families were displaced due to gentrification in decades past.
Africatown is putting its mission into motion by acquiring, developing and stewarding land to restore Black culture in Seattle. This includes acquiring the old Fire Station 6. This building is now the William Grosse Center, named after the pioneer of the Central District.
Family reunited with dog after car stolen from Tacoma parking lot
Two sisters are overjoyed after they were reunited with their missing dog after their car was stolen in a Tacoma Target parking lot at around 4 p.m. Sunday.
Koji, a 10-year-old Shiba, was taken along with the family's Kia.
According to the sisters, they got a call Tuesday night from someone who said they found the dog at the mall and wanted to give Koji back.
The two met up with the person at about midnight and exchanged the reward money for the dog.
A second dog, Coconut, was also in the car at the time, but was found by a passerby and eventually reunited with the family Sunday night.
Dogs now allowed at Tulip Town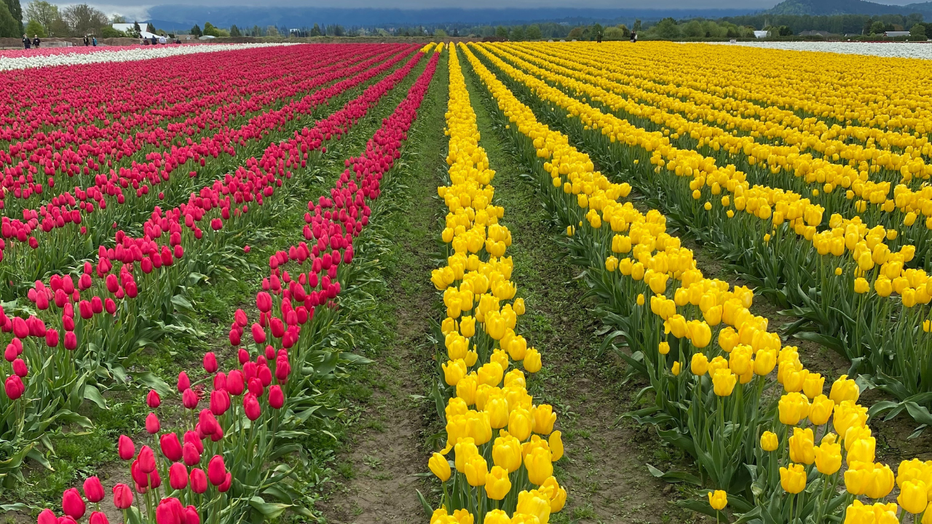 Good news for dog owners-- you can finally bring your furry friend to see the iconic tulips in Skagit County!
Tulip Town in Mount Vernon announced on Facebook that it will now be allowing dogs for the 2023 season.
Those who wish to bring their dog to Tulip Town must:
Keep the dog on a short leash throughout the entire visit.
Pick up after your dog (there will be doggy clean-up stations around the farm)
Have a dog that is well-behaved around people (particularly large groups) and other dogs. 
Family raises over $250,000 for pizza delivery worker who fell on their porch
A South Carolina family showed generosity and compassion for a Domino's worker who fell while delivering pizzas to their home.
Doorbell camera video posted on Keighron's TikTok page shows Barbara Gillespie delivering pizzas to the family's home.  Gillespie walked toward the front door with pizza boxes in one hand and a bag in the other. She steps up to the porch, trips, and drops the food. Keighron's husband steps outside to offer Gillespie help and asked her if she was alright.
The family created a GoFundMe page and has raised $254,438 as of Wednesday to help Gillespie. Lacey Keighron launched the fundraising effort and shared on her Facebook page that Gillespie was retiring.
"Barbara put in her 2 week notice at work yesterday!!! She's officially retiring! So excited for her," Keighron wrote on Feb. 9.