Good News Only: Man & military dog reunited; Firefighters for cancer research; Sounders in 2025 FIFA World Cup
SEATTLE - An airman was reunited with his military dog at Sea-Tac; Seattle Sounders have a slot in the 2025 FIFA World Cup; Firefighters climb Seattle's Columbia Center building to support cancer research; Bald eagle parents protect their egg during California snowstorm
Here are FOX 13's top stories of the week; Good News Only.
See U.S. airman's emotional reunion with military dog 'Bady' at SEA Airport
After nearly 6 months apart, a U.S. Airman was reunited with his military dog. The reunion happened Monday morning at Seattle-Tacoma International Airport.
Technical Sgt. Adamma Bilal and his K9 Bady are back together since working together in South Korea for a year and a half. They were separated after Bilal was reassigned to a new duty station.
Bady is now retired and the US Air Force flew him back to the US for the special reunion. And Mission K9 Rescue flew Bilal from Florida to Seattle
Sounders earn entry to 2025 FIFA Club World Cup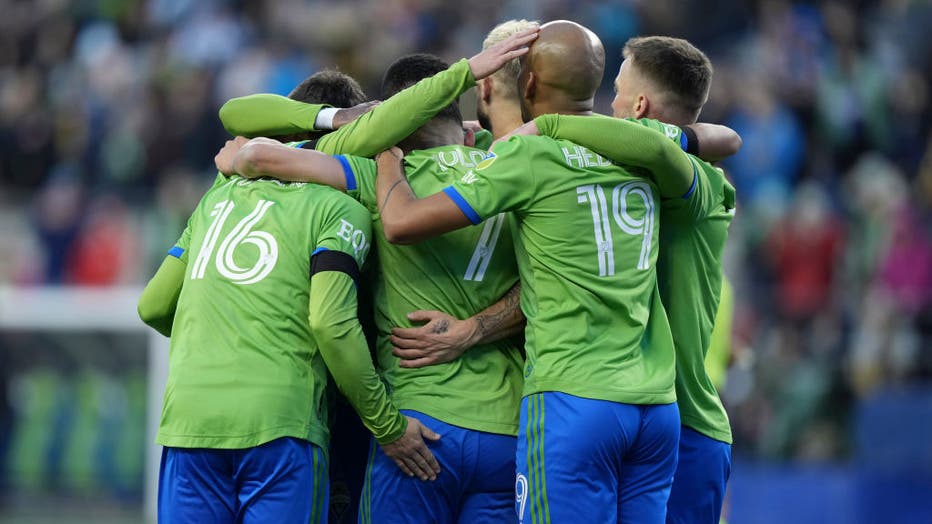 SEATTLE, WA - FEBRUARY 26: Seattle Sounders celebrate Seattle midfielder Cristian Roldan (7) and his first half goal during an MLS match between the Seattle Sounders and the Colorado Rapids on February 26, 2023 at Lumen Field in Seattle, WA. (Photo b
FIFA approved changes to the format of the Club World Cup on Tuesday that will expand the tournament to a 32-team format beginning in 2025. As part of the new tournament, the winners of the CONCACAF Champions League from 2021-24 will all get an invitation to the field.
The Sounders became the first team from the MLS to win the Champions League last year with a victory over Pumas UNAM in the final.
Firefighters climb Seattle's Columbia Center building to support cancer research
Thousands of firefighters climbed to the top of Seattle's tallest building Sunday for a good cause.
Men and women came from three different countries to take part in the 32nd annual Firefighter Stairclimb. It's a fundraising event that benefits the Leukemia and Lymphoma Society.
Almost 70 floors up in Seattle sky, firefighters finished their long trek to the 73rd floor. Each firefighter was in full gear from mask to boots, adding on up to 65 pounds of extra weight.
Bald eagle parents protect their egg during California snowstorm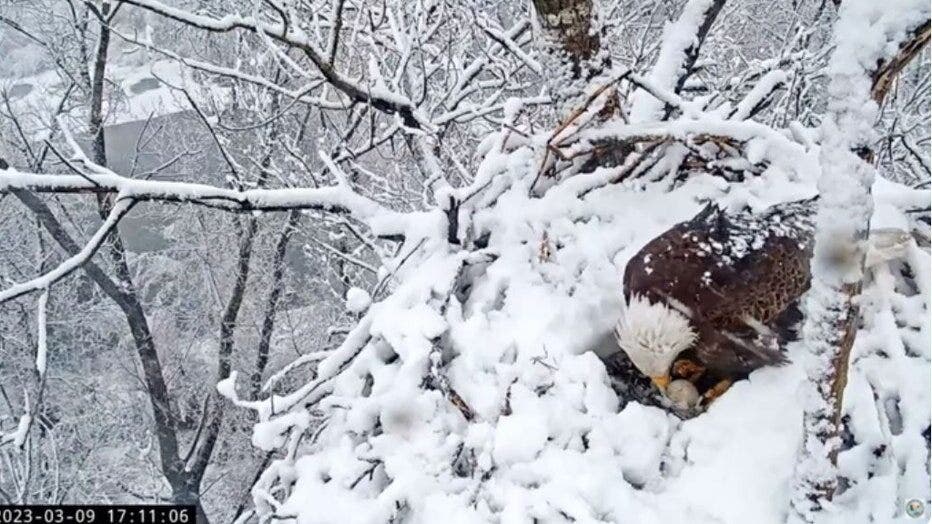 Recently released footage shows two bald eagles shielding their only egg from the elements during a California snowstorm. One of those storms swept through last week, dropping 5 to 6 inches of snow around the northern California town of Redding – the home of eagle parents Liberty and Guardian.  
"This is the very first time in 18 nesting seasons they've had to incubate their egg with snow in their nest," said Terri Lhuillier, Friends of the Redding Eagles founder and director. "It has snowed here before, but it's always been before Liberty has laid her eggs."