Good News Only: First woman fire chief in King Co., TikTok clears thousands of dollars in school lunch debt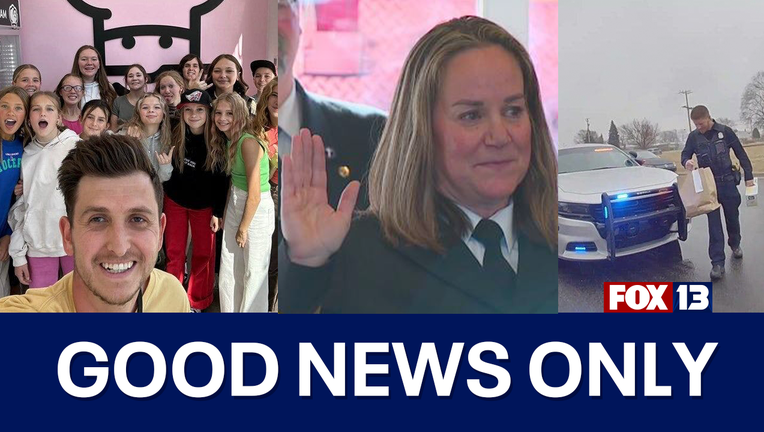 article
The first woman was appointed as fire chief in King County; a teacher's TikTok plea helps clear thousands of dollars in school lunch debt; UW receives $1.2M climate change research grant from EPA; Pregnant Door Dasher can't make delivery after car wreck, Detroit officers finish the job; Bellingham Police solve 1987 cold case, suspect charged with murder
First woman appointed as fire chief in King County
March is National Women's History Month, and March 1 was a monumental day in King County. The first woman has been appointed the title fire chief at Mountain View Fire & Rescue in Auburn. 
Dawn Judkins took her oath and said: "I just want everyone to know—girls, teenagers—that once you set your mind on something, you can do anything you want to do"
Female fire chiefs aren't too common. Washington didn't have any women firefighters until 1977. Across the country, there are only around 50 female fire chiefs.
Teacher's TikTok plea helps clear thousands of dollars in school lunch debt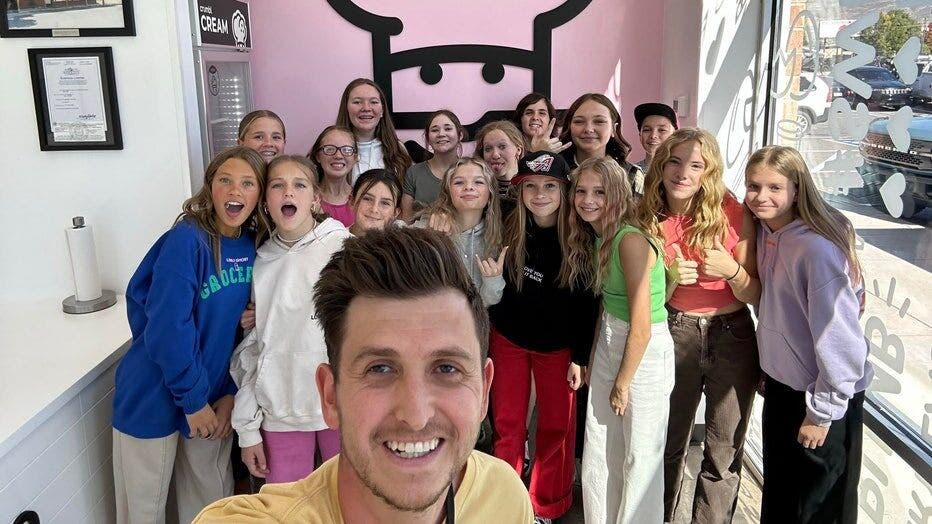 A Utah middle school teacher has used the power of TikTok trends to raise more than $31,000 for students who owe lunch debt in his district.
Garrett Jones, who teaches seventh and eighth graders in Heber City, Utah, said it all started when he noticed the TikTok trend of people saying, "If someone would Venmo me a dollar I could ________."
Jones, however, asked his followers for $1 donations to pay the outstanding lunch fees for every student at his school, "because the last thing a kid should be worrying about is how much they owe for meals at a place they're legally obligated to be," his video said.
UW receives $1.2M climate change research grant from EPA
The U.S. Environmental Protection Agency (EPA) on Monday announced nearly $4 million in grant funding for universities—including University of Washington—to research impacts of climate change on vulnerable communities.
Specifically, UW will receive $1,267,559 for a community-based project researching ways to preserve water, soil and sediment along the Duwamish River, famously polluted by decades of industrial contamination. Flanking the river are underserved communities like Georgetown and South Park, according to the City of Seattle's Duwamish Valley Action Plan. Locals are forced to handle frequent flooding, and the contaminants are killing off wildlife in the river.
Pregnant Door Dasher can't make delivery after car wreck, Detroit officers finish the job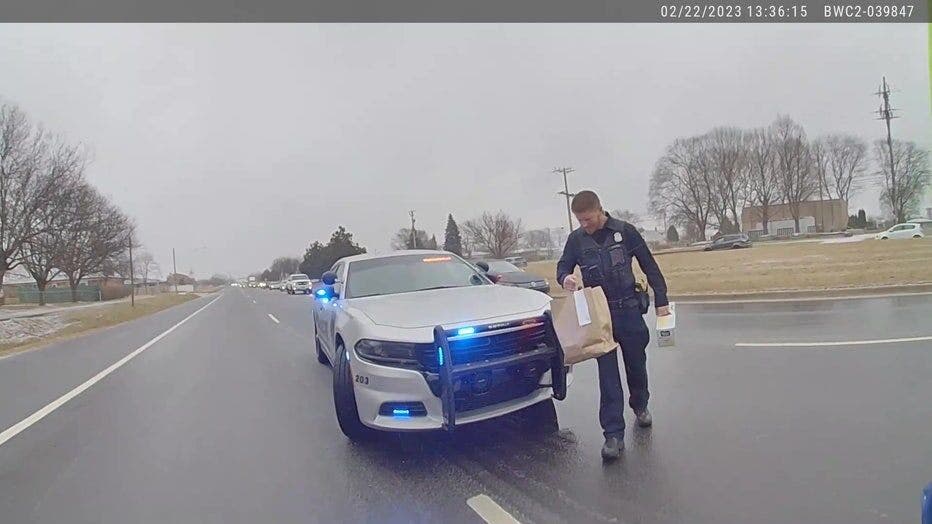 Bryanna Fantozzi is 6 months pregnant and had a car full of groceries along with a DoorDash order when she was in a serious wreck on Metropolitan Parkway near Dodge Park Road. Her Fusion and the other car were both severely damaged and could no longer be driven. Fantozzi had nowhere else to turn except to the officers who responded to the crash.
Lt. David Allen and officer Smith took the food to their cruiser and then drove to a Sterling Heights home to deliver the DoorDash order for Bryanna. The officers took multiple bags of groceries, a bottle of juice, lemonade, and an order from Texas Roadhouse.
Bellingham Police solve 1987 cold case, suspect charged with murder
Bellingham Police have finally solved a murder case from 35 years ago, using advancements in DNA testing to identify and arrest the suspect in Oregon.
On April 28, 1987, 29-year-old Wendy Aughe was reported missing when she did not come to pick up her eight-year-old daughter. Her body was never found, but detectives found blood in her home, indicating a violent struggle occurred.
The case went cold for nearly 30 years, until recent forensic advancements landed detectives a DNA profile of 63-year-old Darren O'Neall of Umatilla, Oregon.