Good news only: Days are getting longer, 'Local Appreciation Day' at Pike Place, bear spotting on Mars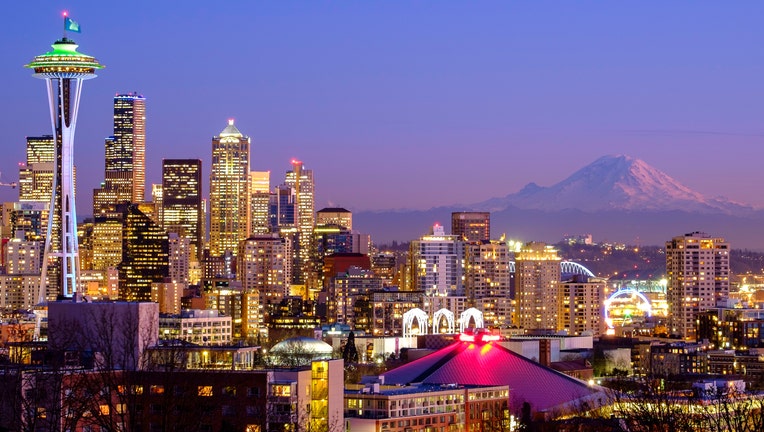 article
SEATTLE - The doom and gloom of winter in Seattle is finally seeing some sunlight at the end of the tunnel, the sun's starting to set after 5:00 p.m. Pike Place Market hosted it's first-ever "Local Appreciation Day". Also, bears are trending online and on Mars. 
Here are FOX 13's top stories of the week; good news only.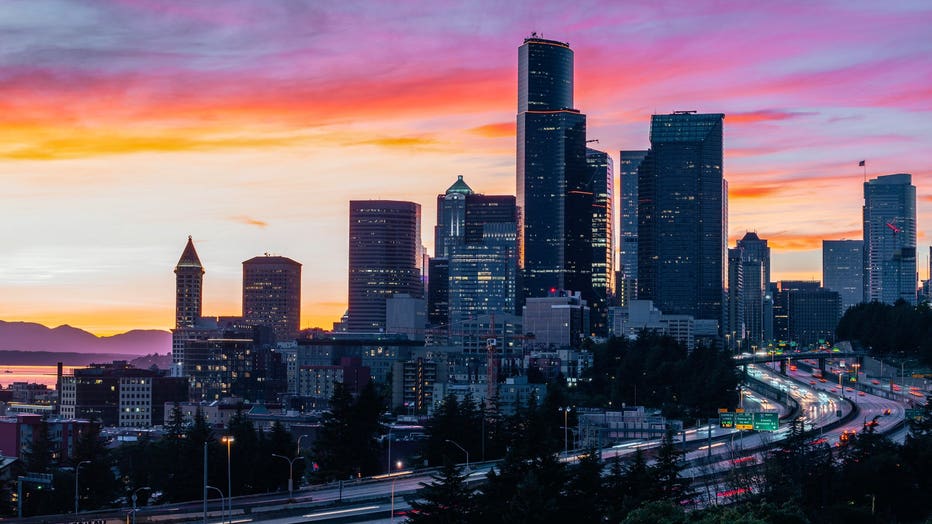 Sunset on a summer day in Seattle. (Photo courtesy: Brennen T. Photography)
Sunsets in Seattle will come after 5 p.m. for the first time since November. It started last Thursday.
We are currently stuck under what some at the National Weather Service call "The Big Dark"—a months-long dark season where you may be waking up in the dark, going home in the dark, and the rest of the day will be overcast and rainy.
According to timeanddate.com, Thursday night marked the end of an 81-day stretch where the sun sets before 5 p.m.
The full story can be found here.
Pike Place Market hosted it's first-ever "Local Appreciation Day" on Saturday; a celebration that will continue into February.
The whole purpose of the event is to thank those who shop at local businesses, eat local foods and support the market community every week, every month, and every year. The event ran from 11:00 a.m. to 4:00 p.m. 
As a thank you from Pike Place Market, shoppers enjoyed live music and special shopping offers. Those who spent 50-dollars or more anywhere in the market's local shops were able to show their receipts to the "Event Information" tent, and received a limited-edition eco-friendly shopping bag. 
The full story can be found here.
Project Homeless Connect gathered 24 essential service programs to host a resource fair in Tacoma on Friday. 
The fair offered connections to housing, medical care, job opportunities, legal support, laundry services, insurance enrollment, veterans affairs, and more. Project Homeless Connect, through Associated Ministries, has hosted the fair since 2018.
Amber Marcengill attended the resource fair. She said for the first time in her life, she didn't have a place of her own to call home. She had been staying a shelter in Tacoma for the past three months.
"I'm suffering homelessness because of two strokes and a heart attack. So then I lost my job, which then, I lost my home. And I can't seem to catch my breath," said Marcengill.
More than 200 volunteers and community partners participated in this year's point-in-time count. 
The full story can be found here.
Bears spotted taking selfies, and also on Mars
Officials witnessed an "unbearably" funny site recently after reviewing their wildlife camera in Boulder, Colorado. 
The City of Boulder Open Space and Mountain Parks (OSMP) said a bear discovered the camera that the agency uses to monitor wildlife across Boulder's parks. 
"Of the 580 photos captured, about 400 were bear selfies," OSMP wrote on Twitter, including a laughing emoji. 
The images shared online show a selection of close-up images of the bear as it investigates the wildlife camera.
The full story can be found here.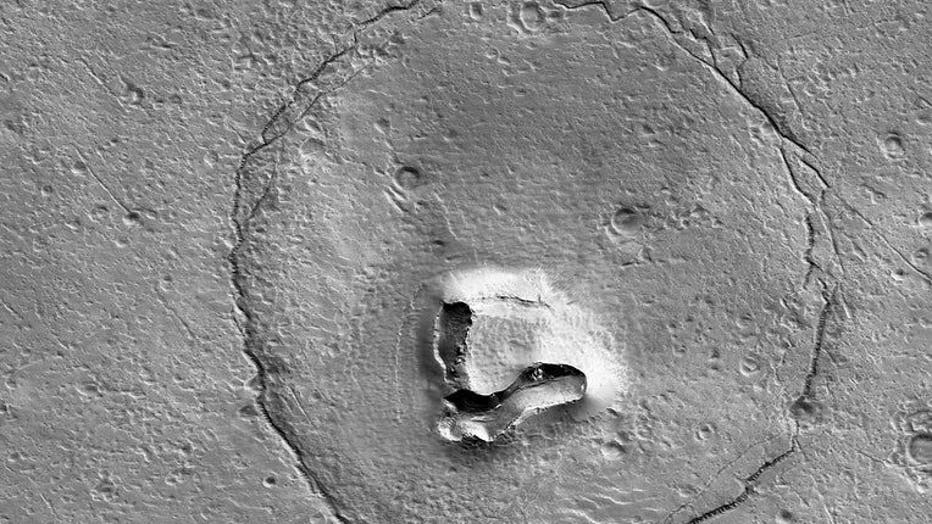 An image from Mars looks like Paddington the bear (NASA)
Is it a bear? A wolf? A "doge"? The internet has mixed opinions on an image released by NASA showing what looks like a bear's face on Mars.
NASA's Mars Reconnaissance Orbiter, which has been orbiting the Red Planet and sending back high-resolution photos for about 17 years, captured the image on Dec. 12. The orbiting camera is part of the High Resolution Imaging Science Experiment, known as HiRISE, which is managed by the University of Arizona Lunar and Planetary Laboratory in Tucson, Arizona.
When HiRISE shared the bear photo on Twitter, the internet had its own ideas about what the figure resembles. Some said it looks more like "Doge," the famed internet meme-turned cryptocurrency. Others posed that it's an owl's face.

The full story can be found here.