Good news: Killer whale entangled in rope and float 3 weeks ago seen as clear and free now
SEATTLE -- An orca spotted three weeks ago entangled in a rope and float was seen and photographed Monday as being free and clear, the Pacific Whale Watch Association said.

A photo taken off the Thetis Island-Chemainus Ferry in Stuart Channel, B.C., on Nov. 4 prompted an urgent search by the association and the Canada Department of Fisheries and Oceans for orca T77A, a 19-year-old male transit apparently entangled in what may have been a crab pot.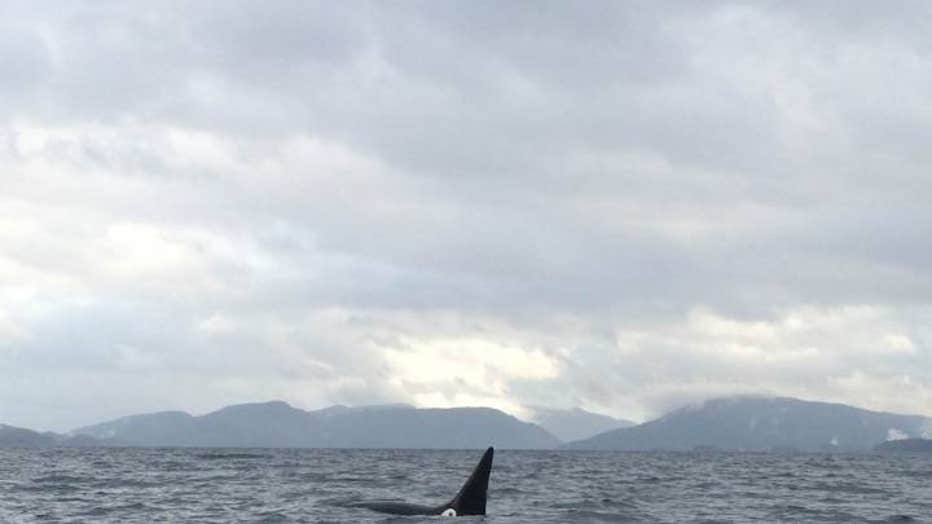 The orca was entangled in a rope and float on Nov. 4. (Photo: DFO Canada)


After three weeks, the orca was spotted Monday without any rope or float and apparently in excellent condition, the association said.