Good news for drivers: No more waiting for boats on SR 520 bridge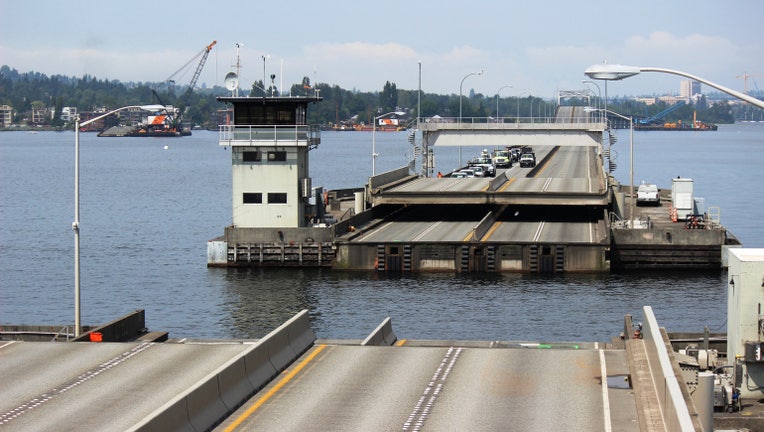 SEATTLE -- Transportation officials announced some good news for drivers -- you will not have to wait for boats anymore on the SR 520 bridge.

On Tuesday, newly placed pontoons will obstruct the drawspan of the bridge, permanently blocking marine passage through the bridge opening.

The bridge has opened more than 600 times for boats since construction of the new floating bridge began in 2012. The openings held up highway traffic for up to 30 minutes.

"This is a major milestone, both for the bridge and for our region," said Construction Engineering Manager Dave Becher. "When these pontoons are connected next week, the new floating bridge will stretch nearly a mile from the Medina shoreline. We'd like to thank drivers and boaters for their patience as we continue to build the new bridge."

Crews say they will still need to open the drawspan for monthly, late-night work.

Here's more project information from WSDOT:

"Since bridge construction activity began on the lake in April, 2012, it has prevented tall boats from passing under the old bridge's east high-rise. The obstruction of the drawspan will change how boaters navigate past the bridge. The east navigation channel will reopen to marine traffic, with a temporarily reduced height clearance of 58 feet. Once the existing bridge is removed, the clearance for the new bridge's east navigation channel will be 70 feet, which matches the height of the I-90 East Channel Bridge. The new SR 520 floating bridge will not have a drawspan.

The new bridge—the world's longest floating highway—features six lanes and a bicycle/pedestrian path. It is designed to resist stronger windstorms than the current floating bridge. The new structure is scheduled to open in spring 2016."