Good news, drivers: SR 99, Mercer West reopen -- but with changes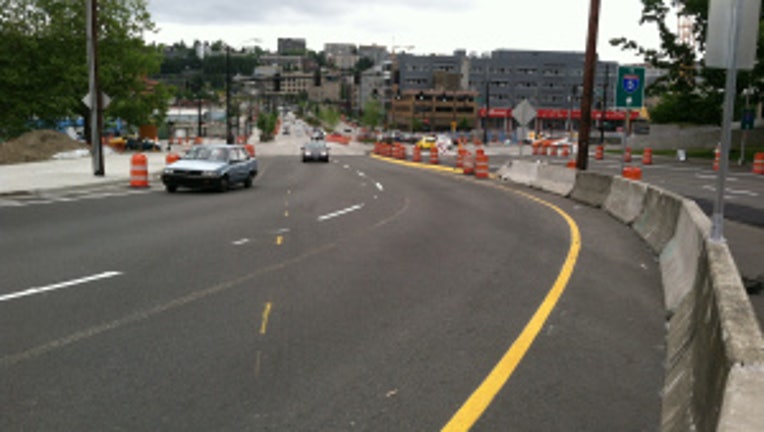 SEATTLE -- The Seattle Department of Transportation reopened the intersection of Mercer Street and Broad Street Sunday, almost a day earlier than planned.  The closure was part of the Mercer West phase of the Mercer Corridor project, SDOT reported.

Crews reopened SR 99 Sunday.  SDOT had closed SR 99 between Valley Street and the southern end of the Battery Street Tunnel all day Saturday.

Drivers on Saturday experienced major traffic congestion in the South Lake Union and Seattle Center areas.  SDOT says that the early reopenings on Sunday were possible due to their crews completing traffic shifts in preparation of demolishing the east half of the SR 99 bridge over Mercer Street, and the widening of Mercer Steet between 5th Avenue North and Dexter Avenue North.

SDOT says that the newly configured Mercer Street means that drivers will experience these changes:


Detour information available for Mercer Street lane restrictions

A detour map illustrating Mercer Street lane restrictions is available online for vehicles at: http://www.seattle.gov/transportation/mercercorridor.htm.