Goats gobbling up Seattle's toughest brush, stickers and all


SEATTLE -- In what has become a sort of annual event, about 120 goats were unleashed June 13 beneath Seattle's Alaskan Way Viaduct to eagerly munch on prickly blackberry bushes, thistles and nettles that grow out of control on the hillsides near the waterfront.

By June 24, the goats had made their way further into the city, noshing on vegetation on the Pine Street hillclimb.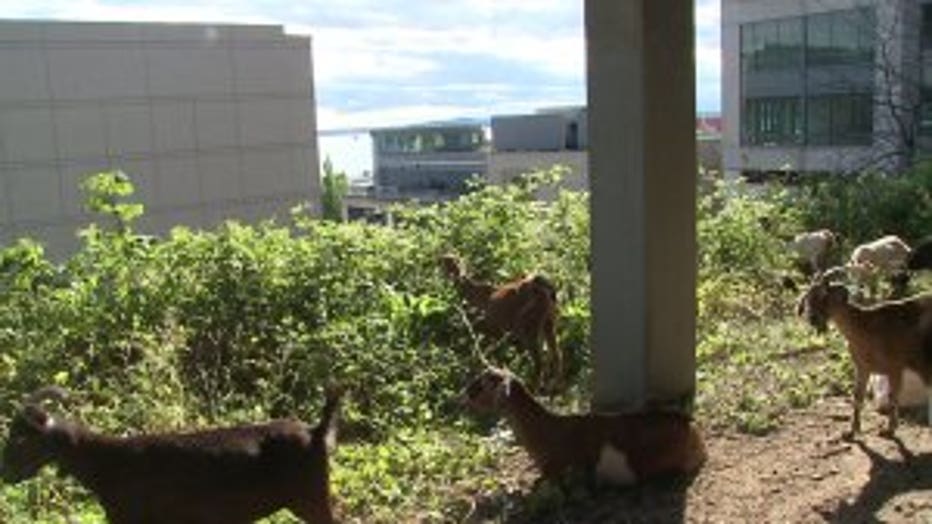 The goats are owned by Rent A Ruminant, a Vashon Island, Wash., business that delivers the goats to areas in need of heavy-duty weed removal.

The Seattle Department of Transportation has found that the goat herd is an effective way to control the overgrowth, the SDOT said in a press release.

The goats can easily feed on steep slopes near Lenora Street and the Pine Street Hill Climb.  Additionally, the goats can remove the weeds without the need for herbicides.

SDOT says that the goats will be "working" for the next two weeks.