GM CEO: Automaker has 'civic responsibility' to compensate crash victims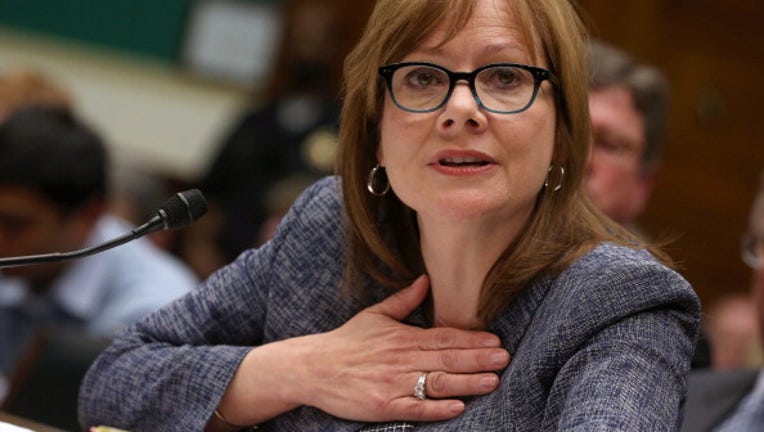 By Jerry Hirsch and Jim Puzzanghera

Los Angeles Times

WASHINGTON -- General Motors CEO Mary Barra said Tuesday she wants to find out if GM engineering employees executed a coverup or were merely incompetent in failing to recall a defective part linked to 13 deaths.

In testimony before a House Energy and Commerce Committee panel investigating why the automaker waited years to fix the vehicles, Barra said she has asked former U.S. Attorney Anton "Tony" Valukas to help figure that out.

Previously Valukas investigated the collapse of the Lehman Bros. financial services firm in 2008.

Barra also issued yet another apology for GM's failure to fix the problem years earlier. She conceded that company officials knew of issues with the faulty ignition switches behind the crashes and deaths for more than a decade.

Barra said she found the automaker's worries about the cost to fix defective cars "disturbing." Those concerns were detailed in documents obtained by the House committee.

"That is not acceptable," Barra said. "Today, if there is safety issue ... if we know that there is a safety defect on our vehicles, we don't look at the cost but at the speed at which we can fix the problem."

Barra's apologies notwithstanding, GM legally shed responsibility for crashes before the automaker's 2009 bankruptcy and federal bailout. The restructuring created a new company, which bought the assets of the old GM, but allowed it to shed its debts and legal liabilities.

But Barra, in more than two hours of testimony, hinted GM might compensate victims and their families in connection with recall-related accidents that took place before the bankruptcy.

"We do understand we have civic responsibilities as well as legal responsibilities," she said when asked about how the company would handle pre-bankruptcy crashes.

Rep. Tim Murphy, R-Pa., asked if GM purposely withheld information about problems with the ignition switch and other safety issues when it was negotiating the terms of its bankruptcy and federal bailout in 2009.

Barra said she was not aware of any effort to hide information about potential liabilities, "but I can't speak to every single person."

Although it knew about the problem as far back as 2001, GM only in the last two months has recalled 2.6 million vehicles to replace the defective ignition switch, which is now linked to 13 deaths. The switch can unintentionally turn off the vehicle and disable its airbags.
GM faces investigations from the NHTSA and the Justice Department into why it did not recall the vehicles sooner.