George W. Bush Presidential Center dedicated in Dallas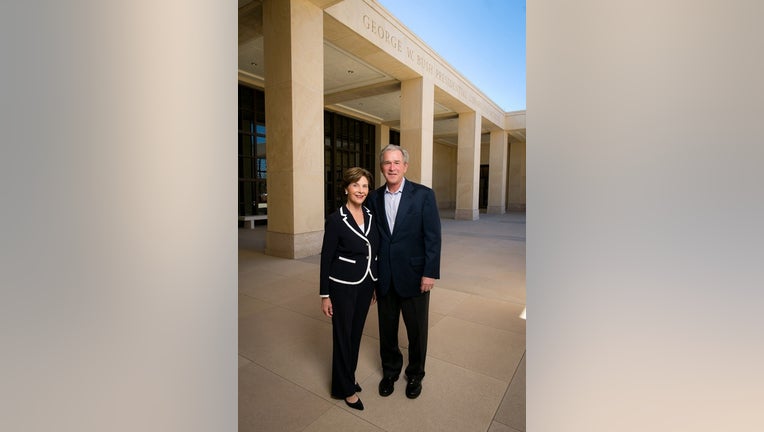 DALLAS – It's a day in presidential history. All of the living U.S. presidents are gathering in Texas for the dedication of the George W. Bush Presidential Center.

The library and museum will give Americans a rare look inside the Bush presidency. He calls it a "personal scrapbook of his life" that he and his wife, Laura, have put together. It spotlights key moments and some controversial policies and decisions during the 43rd president's two terms in office.

"Laura and I gave the presidency 8 years of our life," President Bush explains.  "We gave it our all, made the best judgment calls I could, didn't compromise my principles, and I'm a content man."

Other exhibits in the museum, a signature red dress that Mrs. Bush once wore and beams from the World Trade Center. There's also a full-sized replica of the Oval Office with its own rose garden. Visitors will also notice iconic items like the bullhorn the president used to address first responders in New York after the Sept. 11th attacks.

History is becoming more kind to the president. A new poll from CNN/ORC found his approval ratings are going up. In October 2008, his approval ratings were at 23%. New poll numbers show 47% approve of how President Bush handled his time in office.

The George W. Bush Presidential Center opens to the public on Wednesday, May 1.