Gender-neutral restrooms required in county in Oregon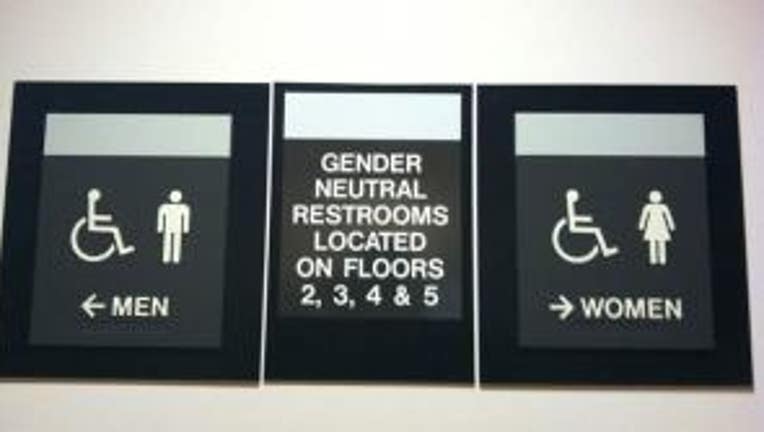 PORTLAND (KPTV) -- The chairman of Multnomah County  issued an executive order Tuesday requiring the county to include gender-neutral restrooms in all future buildings and remodeling projects.

County Board Chairman Jeff Cogen said it's the first time a county in the United States has made a ruling like this one.

Workers will now evaluate restrooms in the more than 120 county buildings and decide on remodeling options or whether to add new signs.

One county building on Southeast Hawthorne Boulevard already included unisex bathrooms, so signs were posted Tuesday to clearly mark them and direct people to their locations.

Cogen said this should help transgendered employees, as well as members of the public, feel comfortable in county offices.

"We've had stories up through the office of diversity and equity of employees who were literally not able to go to the bathroom all day long or who were having to go home to go to the bathroom in order to feel safe and comfortable," he said.

Tash Shatz of Basic Rights Oregon issued a statement saying the county's decision will benefit many people, including those with disabilities and parents with young children.

"As a transgender person, I've experienced threats and a lack of safety when using public restrooms. For me and many other transgender people, this often leads to serious health impacts such as chronic urinary tract infections due to holding off on using public restrooms. The costs of changing signs are minimal, but the costs of serious health impacts can be dire," he said.

County officials said the new signs identifying gender-neutral restrooms cost around $10 each. It's not yet clear how many will be needed.

Grant High School in Portland installed unisex bathrooms for transgender students and staff members in March.