Ged-Gedyah! WGN America's 'Outsiders' prepares for battle with new trailer


WGN America is doubling down on their gritty new series "Outsiders" with a new trailer and key art for the upcoming series.

Taking a note from shows like "Sons of Anarchy" and "Justified," this new series follows the story of the Farrell Clan -- a family who has lived for two centuries on Shay Mountain -- against a group of investors with the goals of moving them out of the Appalachian Mountains as they aim to upgrade the untouched area.

As you can probably guess by the above clip, Big Foster (David Morse) and his clan are not leaving without a fight. Oh and the rallying cry heard throughout the clip,"Ged-Gedyah," is a term that signifies clan unity as the group gears up for battle.

RELATED: It's 'Sons of Anarchy' meets 'Justified' in WGN's 'Outsiders'

It's a familiar concept that is being explored here: a close family of outlaws out to protect themselves and their way of life. Alongside Morse, the series stars "SOA" fave Ryan Hurst as Little Foster -- playing another backwoods character reminiscent of his recent turn in "Bates Motel" -- "Veronica Mars" actor Kyle Gallner as Hasil, and "Boardwalk Empire's" Christina Jackson as Sally-Ann.

One interesting note to keep in mind when viewing the above trailer and below key art is that two of the executive producers behind WGN America's new drama are Peter Tolan ("Rescue Me") and Emmy-winning actor Paul Giamatti.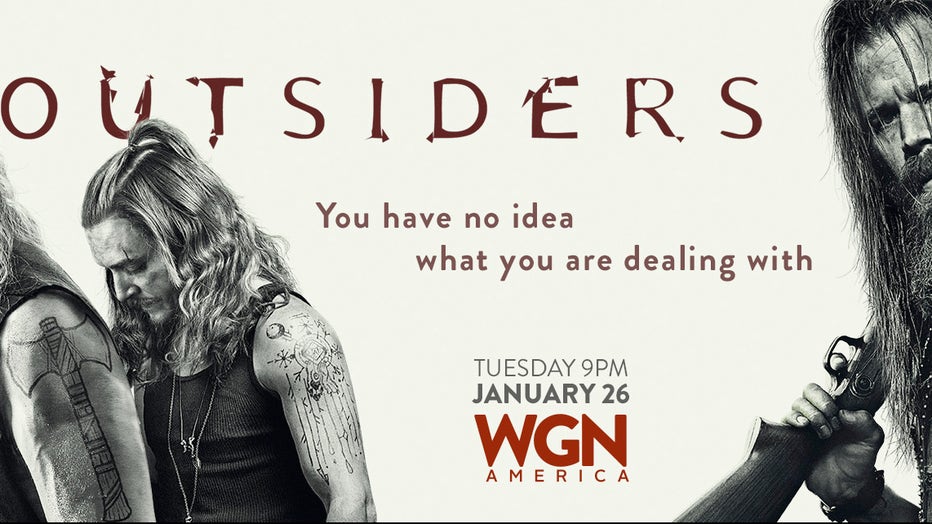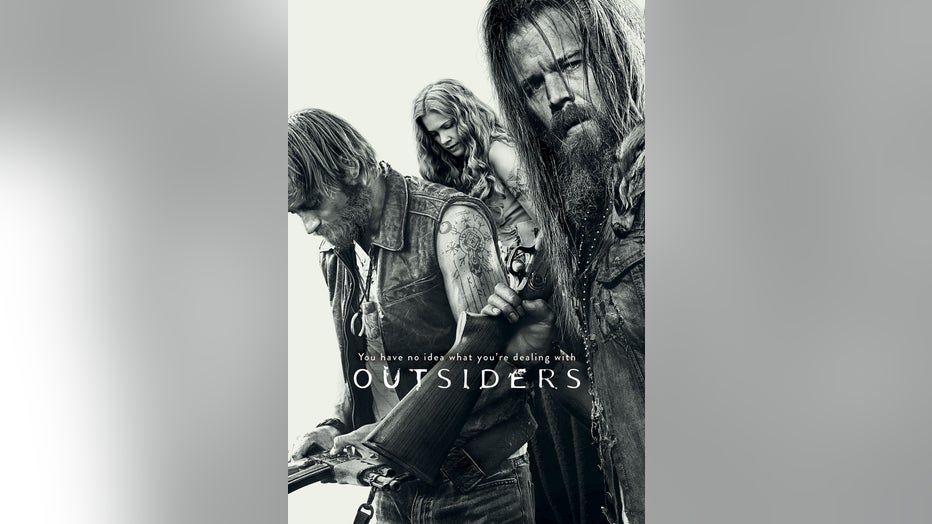 The series also stars Thomas M. Wright ("The Bridge," "Top of the Lake"), Joe Anderson ("The Divide," "Across the Universe"), Gillian Alexy ("The Americans," "Damages"), Francie Swift ("Hostages," "House of Cards"), and Phyllis Somerville ("The Curious Case of Benjamin Button," "The Big C") as Lady Ray.

"Outsiders" premieres on Tuesday, Jan. 26, at 9 p.m. ET/PT on WGN America.