Gas pipeline rupture injures 4, sends fireball into air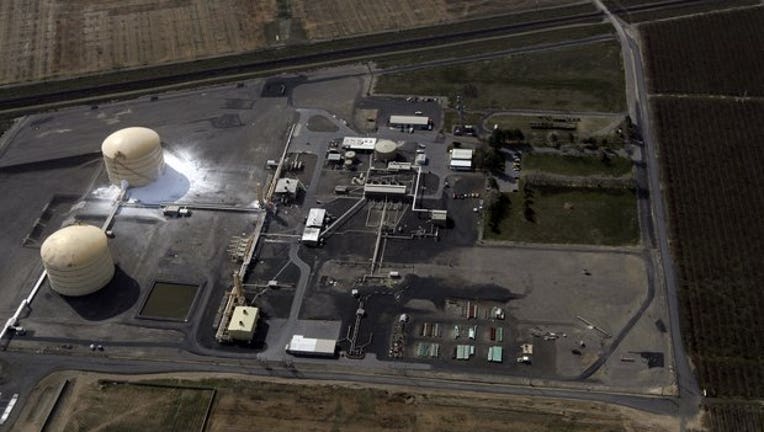 PLYMOUTH, Wash. -- Four people were injured and around 1,000 people were evacuated from their homes Monday morning when a natural gas pipeline ruptured, causing a risk of greater explosion within a two-mile zone, the Tri-City Herald reported.

According to the Herald, the pipeline rupture occurred Monday morning at the Williams Company, a liquefied natural gas processing plant, near Highway 14 in Plymouth, Wash.

Neighbors living a quarter mile from the plant said they heard an explosion that shook their home.

"It was probably a 30-to 50-foot high plume of flames. Then the black smoke," Ralph Schrattenhozer told the Herald.

At least one man was treated for burns and three others were injured at the processing plant that employs 18 people. About 1,000 workers and area residents were evacuated from the site and taken across the Columbia River to the fairgrounds in Hermiston, Ore as officials feared shrapnel sent through the air from the blast could have damaged some storage tanks.

Officials told the Herald people would remain evacuated to give the gas time to dissipate naturally.

The processing plant is located on one section of pipeline that runs about 3,900 miles across Washington, Oregon, Idaho and part of Utah.

The cause of the explosion was being investigated.

Read more on this story here.