Gardening with Tim: New and trending
SEATTLE -- Even in the damp and occasionally gloomy Pacific Northwest, Gardeners have plenty of plants and flowers to choose from.But, sometimes the real challenge is not so much what to grow, but rather what tools and contraptions will make work in your garden simpler and more successful.

Gardening is often listed as one of the most popular hobbies in the U.S., so there's no shortage of gadgets and gizmos that promise to amp up your green thumb. Not surprisingly, some do work better than others.



In bright neon colors, you'd be hard-pressed to miss the blitz of ads for expandable hoses. The selling points are laid out over and over in infomercials for the Pocket Hose and the X-Hose: lightweight, stores easily and doesn't get tangled up. By all accounts I could find: both are indeed lightweight, they do retract as promised and are relatively inexpensive compared to traditional hoses. On the downside, videos are popping up online from customers unhappy with frayed, dissolving ends that seem to not stand up over time.

At Seattle's Ballard Fred Meyer they say they not only sell the Pocket Hose, they use them as well. Given the low price point -- below $25 -- they might be worth a shot.

"We've actually used it, watering hundreds, actually thousands, of plants," says Lee Howard who manages the garden center. "And that's quite a bit more than customers would use at home."

You might have seen single use packets for laundry soap and dishwasher detergent, but how about fertilizer? Miracle Grow has come out with single shots of fertilizer that dissolve in the watering can. It is quite simple, but you do pay for the convenience. A larger container is often the better deal.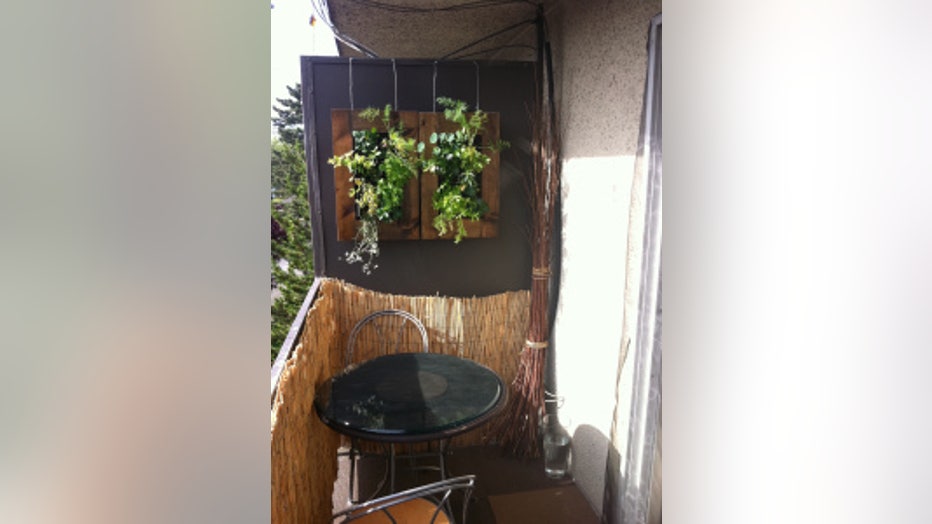 And an update on the vertical gardening containers I tested last year on my own balcony. While it's a unique and space saving showcase, the GroVert wooden frame weathered considerably over the rainy winter. And the teeny drip holes in the top watering bin clogged a lot, so keeping the plants well-watered was a constant challenge for our dry northwest summer. I also found the small hard plastic growing cubes a bit limiting.

There are certainly cheaper and more creative ways to make a vertical greenscape than the spendy $90 GroVert container boxes, but they did provide a quick and easy way to get up and growing.

If you aren't sure about a product on your shopping list -- Google it. Online reviews and feedback from other gardeners can steer you in a better direction.

For major purchases like a lawn mower or weed wacker, Consumer Reports is a great resource. Keep in mind their detailed testing and reviews are behind the website's paywall.

A free option is GardenWeb.com, but I thought some of the testimonials were so glowing that they felt like they might have been written by the manufacturers themselves. So as always -- buyer beware.