Gang member charged with murder of 1-year-old girl shot in Kent drive-by, police say


KENT, Wash. -- Prosecutors have charged a 25-year-old man with murder for the April 16 drive-by shooting that killed a 1-year-old girl in the back of her parents' car.

In a news conference Monday, Kent Police Chief Ken Thomas said they believe DeMartrae Kime is the gunman. Thomas said Kime is a felon with a violent past who claims to be a member of a Seattle area street gang.

In addition to murder, he is being charged with two counts of first-degree assault since the child's parents were in the car at the time of the shooting.

Investigators say Kime has been in custody on unrelated federal charges of unlawful possession of a firearm.

Investigators have served dozens of search warrants in this case, sifted through hundreds of tips, and interviewed 213 witnesses.




Prosecutor Dan Satterberg said at least one other person is still responsible for Malijah Grant's death.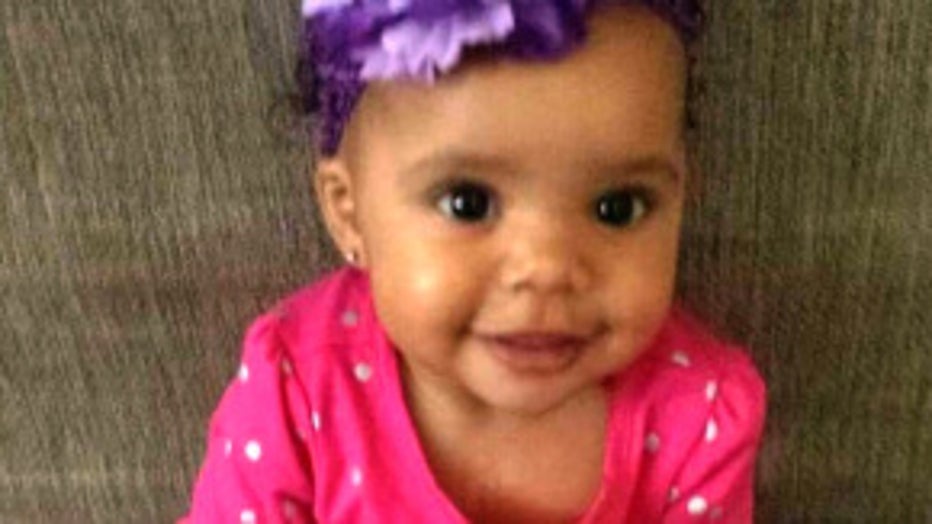 One-year-old Malijah Grant


Malijah died after being shot as she rode in a car with her parents. Another car had pulled up alongside them near the intersection of Lake Fenwick Road and Reith Road in Kent and two people inside opened fire. Grant was in the back seat of the car.

Investigators are asking if there are additional witnesses or people with information to call 911, or contact the Kent Police Department tip line at 253-856-5808.

Crime Stoppers of Puget Sound is also offering a cash reward of $1,000 for information leading to the arrest and charges of the suspects involved. Call the hotline anonymously at 1-800-222-TIPS (8477) or submit the information online at www.crimestoppers.com.