Fundraiser to help paralyzed gymnast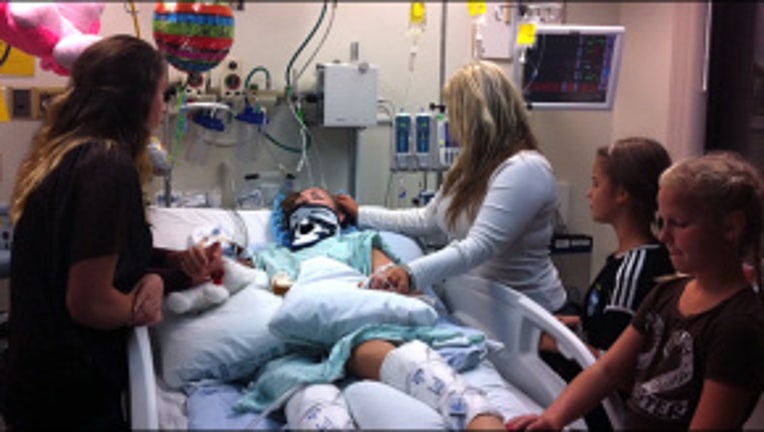 PUYALLUP – A fundraiser is being planned to help a 15-year-old gymnast who was paralyzed after a devastating injury.

Jacoby Miles was attempting a dismount off the uneven bars when she landed on her neck in November. She had dislocated vertebrae and a pinched spinal cord, resulting in paralysis from the chest down. She has since been released from the hospital and is adjusting to a different way of life.

Miles' home is not wheelchair accessible, so earlier this week, off-duty East Pierce and Central Pierce firefighters, their families, Lowe's workers and other volunteers helped the Miles family temporarily move out of their Puyallup home while the home undergoes a major remodel to make it wheelchair accessible for Jacoby.

Volunteers hope a fundraiser will help offset some of the costs of the remodel. The charity dinner and auction is set for Dec. 17 at the Temple Theatre in Tacoma. Former NFL quarterback and Puyallup native Brock Huard is hosting the event and various Olympians are also scheduled to appear. Tickets are $100 with proceeds going to the Miles family home remodel.