Friends at a loss: Who would gun down this popular student/athlete in Federal Way?


FEDERAL WAY, Wash.  -- A well-rounded athlete and scholar -- that is how people are remembering Wesley Gennings.

The growing memorial at the Federal Way crime scene  demonstrates the love many had for the teen.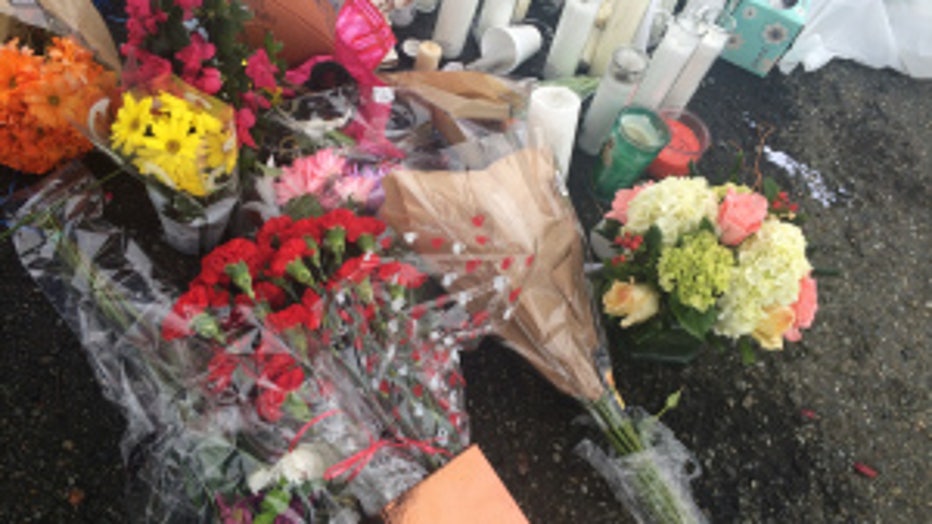 On Monday, family, friends even strangers, shed tears over the young man who they described as an optimist who could light up a room with one smile.

The teenager died after someone opened fire on him over the weekend.

"I will never forget him; he is the love of my life," the victim's mother, Lonie Gennings, said.

Her only child's life was cut short at 16 years of age.

"Whoever did this, you are a coward? I hope you can live with yourself," Gennings said.

Police say someone shot Wesley Gennings while he was sitting in his car Saturday night outside a Taco Bell parking lot on Southwest Campus Drive in Federal Way.

Witnesses reported hearing gunshots and saw two suspects getting out of Wesley's car.

"I am asking anyone and everyone who knows anything ... to come forward," Gennings said.

Detectives don't have a motive but they know the teenager was the intended target.

"We don't believe this was random; we have a number of leads that's being looked at right now," Federal Way Police Commander Brett Hatfield said.

As investigators search for the killers, family and friends are leaning on each other.

"For somebody to take his life, it makes no sense," friend Gary Harris said.

Wesley, a student at Decatur High School, excelled in the classroom and on the football field.

"Every time we were in practice, he always pushed me," friend Darcell Andrews said.

"Such a good guy to be around; he always had positive energy," friend Elijah Macauley said.

Friends say they looked up to Wesley's academic drive, a sophomore who took on a rigorous course load of AP classes, including pre-calculus and world history.

"Anytime we talked to him, he always said, 'Gary, you and me we are going to go far in life,'" Harris said.

But Wesley's young life ended in a parking lot, leaving behind a mother desperate to get one more glimpse of her only child.

"When I woke up this morning, I heard my son calling for me. I could see him. I saw a flashing light and he was calling my name," Gennings said.

Wesley's mom says when he left home Saturday night he seemed upset over something.

She is asking the two suspects to turn themselves in.

The suspects are described as teens, possibly in their early 20s, wearing dark clothing.

Decatur High school says they will have grief counselors available for students.