'Friends' actor helps police solve stabbing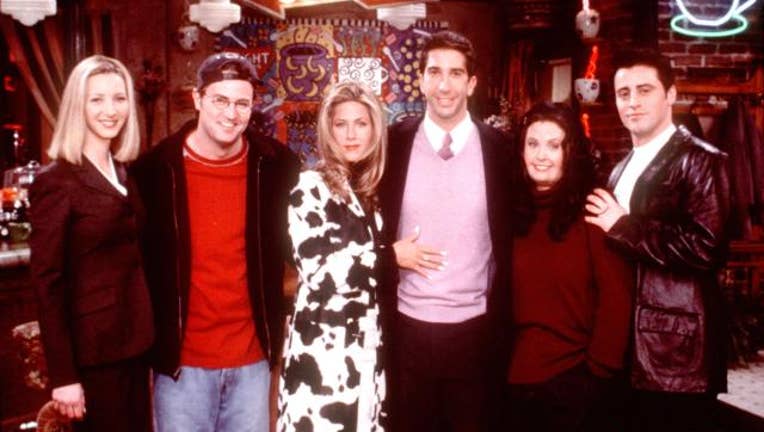 article
NEW YORK CITY -- The lyrics to the "Friends" theme song "I'll Be There For You" proved to be more than just words this week when actor David Schwimmer helped cops solve a stabbing near his building.
Schwimmer -- best known for his starring role as Ross Geller on the 10-year hit NBC show -- invited cops into his New York City townhouse Monday to view his surveillance video of a bloody brawl that took place in the adjacent apartment building, according to Sgt. Tom Antonetti of the NYPD.
The dispute began at 5:48 a.m. on the first floor of an East Village apartment building involving three individuals regarding the theft of a computer. The disagreement became physical and escalated into a stabbing after one of the individuals involved suffered stab wounds to the face, police said. The victim was treated at Bellevue Hospital.
The alleged stabber was arrested by police, but the third individual fled the scene, Antonetti said.
Robert Rainey, 21, of Newark was charged with assault, criminal possession of a weapon and robbery, Antonetti said.
Rainey also smashed a brick through the building's lobby window, said Antonetti.
The cops only had the stories of those involved to rely on as evidence in the incident until they viewed Schwimmer's footage, police said.
It is unclear to what extent Schwimmer's video helped solve the case though.
"I am sure it contributed in some form or fashion to the investigation," Antonetti told CNN.
Representatives for the actor did not immediately return calls to CNN.