Freebies galore as 'Breakfast Wars' heat up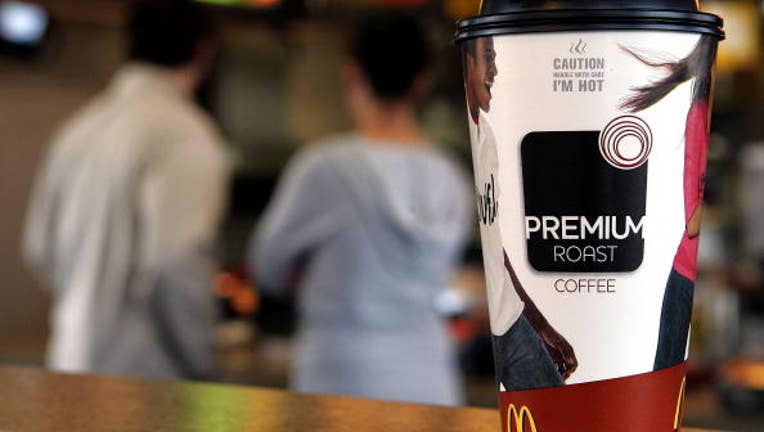 By Jessica Wohl 
CHICAGO -- McDonald's Corp. said it will soon offer free coffee at its U.S. restaurants for two weeks, as the world's largest restaurant chain tries to gain the attention of patrons amid a sales slump and as rivals step up their breakfast promotions.
McDonald's said that participating U.S. restaurants will give patrons a small McCafe coffee during breakfast hours from March 31 through April 13. Oak Brook-based McDonald's made the announcement about its coffee campaign late on Thursday night, central time, in a press release dated March 28 on its web site.
The free coffee announcement came after the March 27 launch of Taco Bell's national breakfast campaign. It also follows four consecutive months of declining sales at McDonald's established U.S. restaurants. McDonald's has blamed some of its sales slump on the bitter winter weather that blanketed much of the country.
It must contend with increased pressure from rivals such as Starbucks Corp. The coffee chain recently introduced some new breakfast sandwiches and offered free coffee with the purchase of a breakfast sandwich for a few days earlier in March. Meanwhile, Dunkin' Donuts has been posting sales gains and is opening hundreds of U.S. shops.
Taco Bell's big breakfast campaign launched on Thursday with commercials featuring men named Ronald McDonald in a comical dig at McDonald's famous clown character. The spots were produced by Deutsch LA.
McDonald's said its new coffee push will also include sampling events at transportation hubs and other high-traffic locations, where it plans to give free coffee out to commuters. The campaign will also include coffee and prizes being handed out to Twitter followers starting in mid-April, it said.
From the Chicago Tribune