Frantic 911 calls from staged child abduction in Sequim released


SEATTLE -- Frantic 911 calls of parents who thought they were witnessing an abduction of a child from a park in Sequim were released Friday.

The "abduction" was actually a stunt staged by two brothers, who have come under fire for scaring everyone in the park, including kids there.

"911: What is your emergency?"

"Sequim police ... we're at Carrie Blake Park. A boy has been abducted!"

In another one, the caller said, "Somebody just pulled up in a van and stole a kid ... off a bench and drove off!"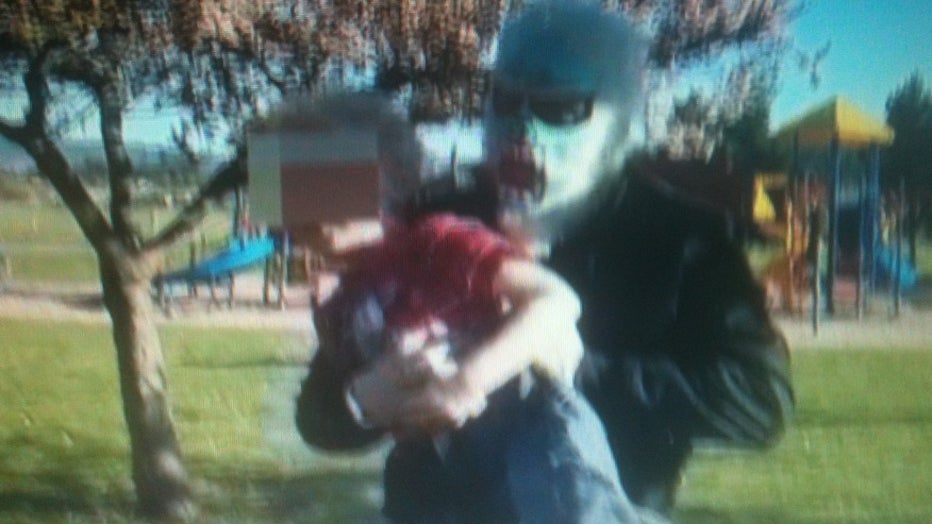 A screen grab from the Holden brothers' video shows one of them 'abducting' a boy from a park in Sequim on Sunday.


The frantic calls came from parents who watched as a masked man jumped out of a van, snatched a boy from the playground and drove away.

That fear turned to anger when the van came back, and the two men inside explained it was all staged and filmed, with the knowledge of the boy and the boy's mother, to show how easily a child could be abducted.

"It was appalling for them to put people through this," said parent Tiffany Barnett. "Everybody that's here at the park, with their kids, trying to enjoy a sunny afternoon" and it "scared the crud out of them."