Four women attacked in 4 days in north Seattle; police say attacks might be related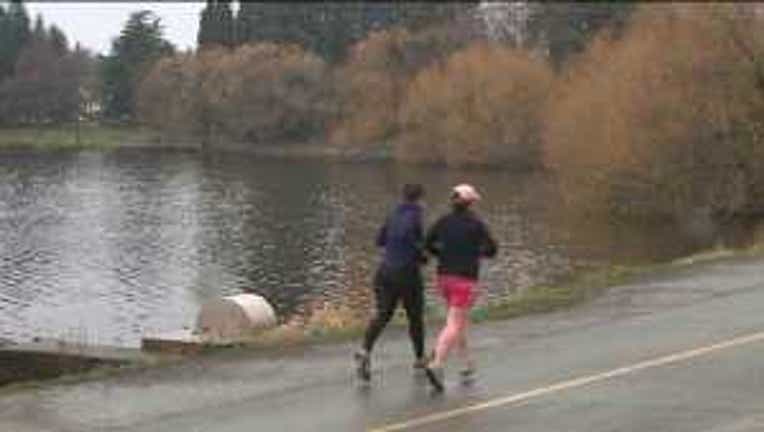 SEATTLE -- Police are currently unsure if four attacks on women in the last four days are independent or related incidents, Seattle police spokeswoman Renee Witt said Tuesday.

Witt said that "we have not ruled that three of the four may be related, but (we) can't say for certain."

In each of the incidents the women were walking alone before they were attacked. Police are trying to work out what connections -- if any -- can be made in the cases.

On Feb. 8 at 7 p.m., a woman walking home from Northgate Mall was pulled into a weeded area and sexually assaulted by an unknown man.

Shortly before 8 p.m. on Feb. 10, a woman in the Greenwood neighborhood was grabbed by a man who tried to force her into a white van with the letters "X-Y-F" painted in red on the side of the van. The woman was able to break free.

In the morning on Feb. 11, a woman jogging around Green Lake had to fight off an attacker who tried to pull her into the bushes.

In the lastest reported incident, Seattle police said a woman she was followed on the street and tackled to the ground by an unknown man  in the 4700 block of Thackeray Avenue NE in north Seattle at about 1:20 a.m. Monday. She was able to scream, punch and kick the suspect, who then ran away.

In each of the three cases, the women described different suspects.



"We're not putting this information out to make people paranoid. We just want people to be informed and we want people to be well prepared when they're going out. Especially at night," Seattle police spokeswoman Renee Witt said.

Women who were exercising near Green Lake were surprised to hear about the Monday attack..

Collene Lynch frequently walks around the Green Lake Trail with friends. "We are concerned because this is sort of like our safe place. This is where we all come to rejuvenate ourselves," she said.

When Lynch isn't out with friends, she makes sure to tell people where she is going.

"It's a matter of courtesy to those you love," Lynch said. "You let people know where you're going and here's how you can reach me."

Police said walkers and runners who use iPods or similar devices should remove one earphone and stay aware.

"When you're walking whether it's during the day or at night, don't go into automatic pilot. Make sure you are aware of your surroundings," Witt said.

Officers also want to remind people there is safety in numbers.

"It doesn't guarantee your safety ever but I feel like it's important for any of us to kind of pay attention,"  a jogger said.

Seattle Police also have safety tips posted for the public that can be viewed here.