Four Seahawks tops at their positions in Pro Bowl balloting
From Seahawks.com writer Clare Farnsworth

SEATTLE -- Marshawn Lynch might be the second-leading rusher in the NFL, but the Seahawks' Beast Mode back is also fifth overall and second among running backs in voting for the 2014 Pro Bowl.

The league released the latest tally of fan balloting Wednesday, and Lynch's 443,533 votes are fifth behind Denver Broncos quarterback Peyton Manning (654,309), New Orleans Saints QB Drew Brees (540,036), Kansas City Chiefs running back Jamaal Charles (453,761), and Detroit Lions wide receiver Calvin Johnson (449,346).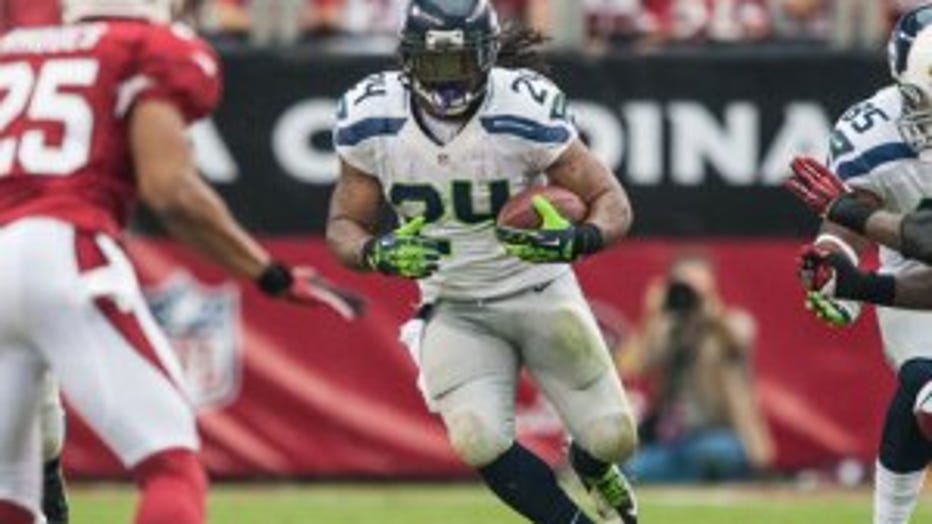 Also in the Top 10 are Minnesota Vikings running back Adrian Peterson (sixth with 410,002 votes) and Philadelphia Eagles running back LeSean McCoy (ninth with 349,706 votes).

The Seahawks also have four other players who are the leading vote-getters at their positions: cornerback Richard Sherman (257,196), free safety Earl Thomas (195,586), center Max Unger (112,168) and strong safety Kam Chancellor (94,332). Sherman and Thomas are the top-two vote-getters among all defensive players.

Lynch, Unger and Thomas were voted to the Pro Bowl last year, while Thomas, Lynch and Chancellor played in the Pro Bowl after the 2011 season.

The fan voting for the 2014 Pro Bowl continues at NFL.com until Dec. 26, and counts one-third along with the balloting by players and coaches – who will vote Dec. 23-26. The Pro Bowl players will be announced Dec. 27, and later assigned to teams through the first-ever Pro Bowl Draft. The game will be played Jan. 26 at Aloha Stadium in Honolulu, Hawaii.

To vote for Pro Bowl candidates, click here.