Four dead after pickup crashes into bridge near Sea-Tac Airport


SOUTHCENTER, Wash. -- Four people died overnight after a truck they were in crashed into a bridge on SR 518.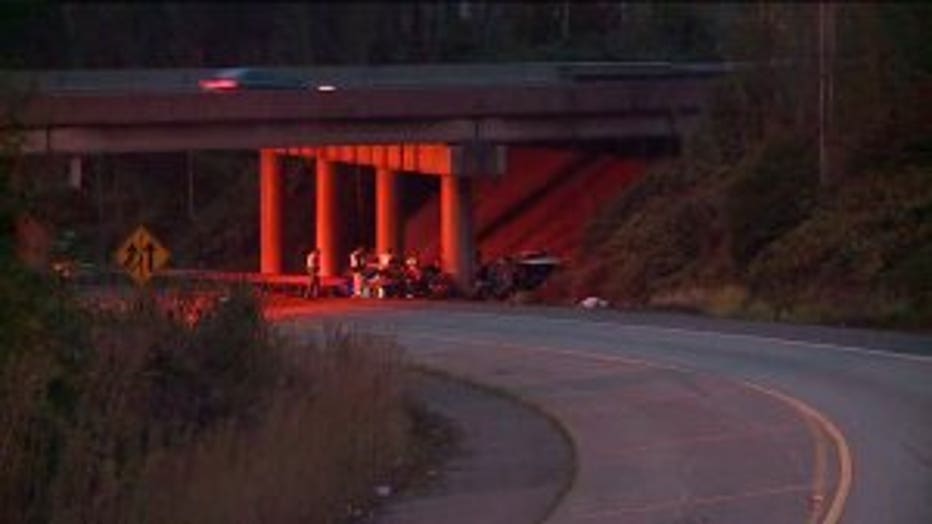 Fatal crash on Sr 518 near Sea-Tac Airport


According to Washington State Patrol Trooper Rick Johnson, officers responded just before 2:30 a.m. to a serious crash on EB 518 near I-5. Officers found a white pick-up truck veered off the road and crashed into a bridge.

Four people inside the white pick-up truck died at the scene, and a fifth person who was ejected from the vehicle was taken to Harborview Medical Center in serious condition.

The person who was ejected is believed to have been the driver, Johnson said.