Four conventions give Seattle an economic shot in the arm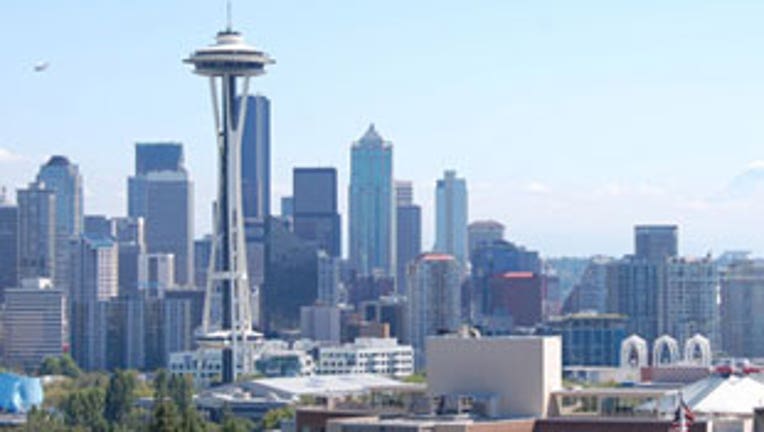 SEATTLE – The month of May is proving to be lucrative for the city of Seattle as four major conventions hit town and the timing couldn't be better as the first full week of May is annually recognized as "National Travel and Tourism Week."

The first convention begins Monday. More than 11,500 people are in town for the Association for Research in Vision & Ophthalmology (ARVO) Annual Meeting. ARVO will hold most of its business sessions at the Washington State Convention Center and will use 33 hotels throughout the city. The convention is expected to bring in $27 million through retail, transportation and food sales. The city hopes to make a great first impression with the convention members.

"ARVO's Annual Meeting has been held in Florida for the past 40 years," Tom Norwalk, president and CEO of Visit Seattle said. "We're honored to host the convention this year and again in 2016. With the combination of warm local hospitality and 80-degree temperatures this week, we hope to convince them that they've chosen well."

According to a news release sent by visitseattle.org, Seattle was selected as convention host because of its compact downtown core, its top-notch hotels, thriving research and medical community and, since approximately 45 percent of ARVO convention attendees come from outside the U.S., its overseas air connections.

Other conventions visiting Seattle include the United Business Media LLC. More than 2,500 attendees are expected to spend $6 million during May 13-16. Between May 17-22, Seattle is hosting 4,200 people for the "American Transplant Congress."The convention draws doctors, nurses and other personnel from throughout the world. The event is expected to bring in more than $10 million.

Finally, the Institute of Electrical & Electronics Engineers is coming to town and 12,000 people are expected to spend $29 million between May 30-June 6.